This Yorkshire Terrier Was The Smallest Hero Of World War II
A Yorkshire terrier with a big heart named Smoky is considered the "tiniest" hero of World War II. William "Bill" A. Wynne, a longtime resident of Ohio, was a corporal during the war. He recalls how Smoky saved his life numerous times, touched the lives of many people around the world, and taught him some treasured lessons about life.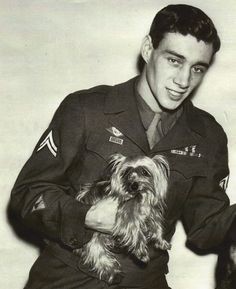 Pinterest
In March 1944, Corporal Wynne was stationed in the U.S. Army Air Corps in Nadzab, New Guinea. During his deployment, Corporal Wynne had the good fortune of adopting the little, but full grown, canine. Another man found the Yorkie in a foxhole alongside the road. He ran short on cash and wanted desperately to return to a poker match. He offered the dog to Wynne, who gladly paid $6.44 to be Smoky's new owner.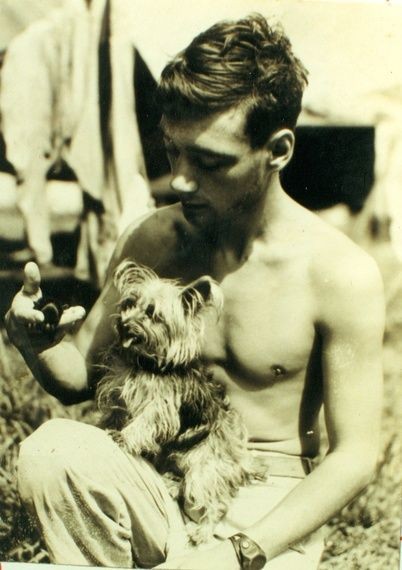 Pinterest
The diminutive animal was scrawny and malnourished. One man in the company, apparently unfamiliar with dogs, used a pair of shears and cut off some of Smoky's fur. He assumed she was overcome by heat and humidity due to the region's extreme weather conditions.
Wynne, who had experience with dogs, realized the dog wasn't mangy. Rather, Yorkshire terriers normally have furry coats. The pair quickly became inseparable.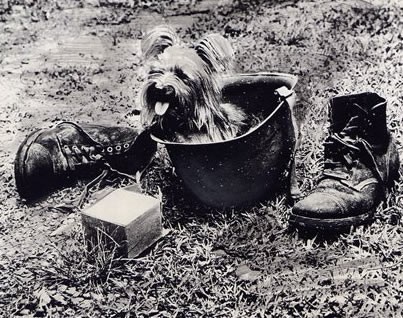 Source
Wynne soon taught his new companion tricks and trained her to respond to commands.
Over the course of two years, Smoky and Wynne endured the rigors of combat in the South Pacific. In addition to fighting enemy combatants, the pair was exposed to "deplorable" living conditions. Man and dog slept on blankets in a makeshift shelter and split C-rations for sustenance.