This $465,000 Final Fantasy XV-Inspired Audi R8 Is Cool AF
Audi looked to Final Fantasy XV to create the R8 Star of Lucis, one of the coolest video game-inspired cars ever built. The one-off model was created for the Japanese market, and according to the official description was designed for the fictional Prince of Lucis and features the kingdom's most notable color: black.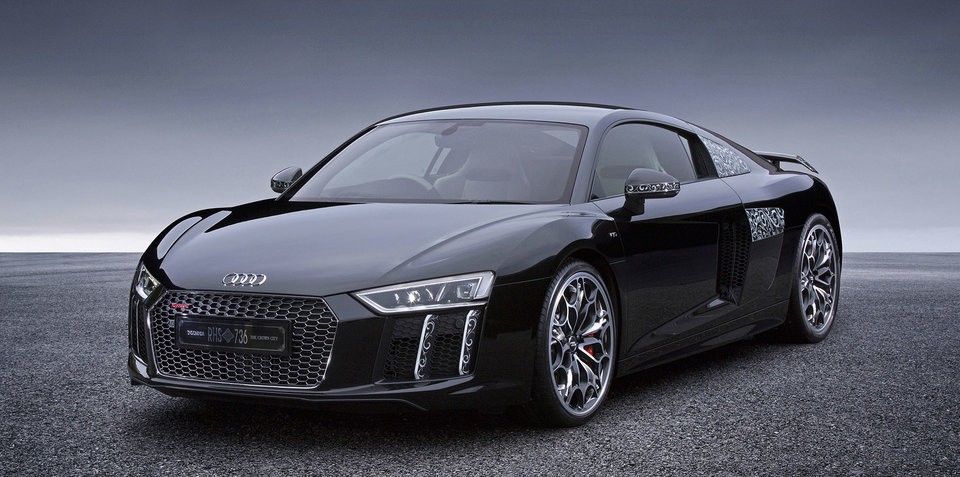 Audi
The car was specially designed with details inspired by Square Enix's RPG. It features an Arabesque pattern on the side blades, air intakes, wing mirrors and rear wing from "the Tenebrae oracle clan [that] confers peace, blessings and well being."
The wheels include a rose petal pattern along with elements taken from the kingdom's "finely sculpted swords," reports CarAdvice.com. Inside you'll find a Bang & Olufsen sound system, virtual cockpit instrument panel, and built-in internet connectivity.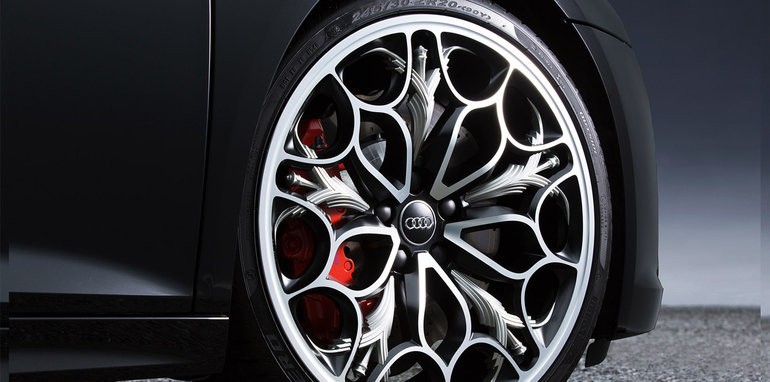 Audi
The all-wheel drive R8 Star of Lucis sports a 5.2 liter R8 V10 and a 7-speed transmission with a top speed of 330km/h (205 mph).
The average gamer won't be able to afford the special edition vehicle, which is valued at $465,000. Compare that to the standard R8, which will only set a driver back a mere $150,000. Interested buyers must enter a lottery system, which will open on Nov. 21.
Final Fantasy XV will be available on PlayStation 4 and Xbox One on Nov. 29.