The 5 Most Beautiful First Ladies Of The United States
In two months, Americans will welcome a new President and First Lady. Martha Washington was the first to be given the title "Lady" by the press -- she was dubbed Lady Washington. Every woman who has become a First Lady has contributed in some way to the position. Traditionally, First Ladies do not seek outside employment while they reside in the White House. They also receive no salary or official duties as First Lady.
Check out some of the most beautiful First Ladies since Washington began serving in 1789...
Grace Coolidge
Born Grace Anna Goodhue, she was married to the 30th President of the United States, Calvin Coolidge. The pair met in 1904 and wed the following year. She was the First Lady from 1923-29. Grace graduated from the University of Vermont with a Bachelor of Arts degree in teaching. She later worked at the Clarke Schools for Hearing and Speech in Massachusetts with a focus on teaching deaf children how to communicate by lip reading instead of signing.
Grace was a popular hostess during her stint as First Lady and famously helped throw a party for Charles Lindbergh following his transatlantic flight in 1927. She was voted one of America's 12 greatest living women in 1931.
She died of heart disease in 1957 at the age of 78.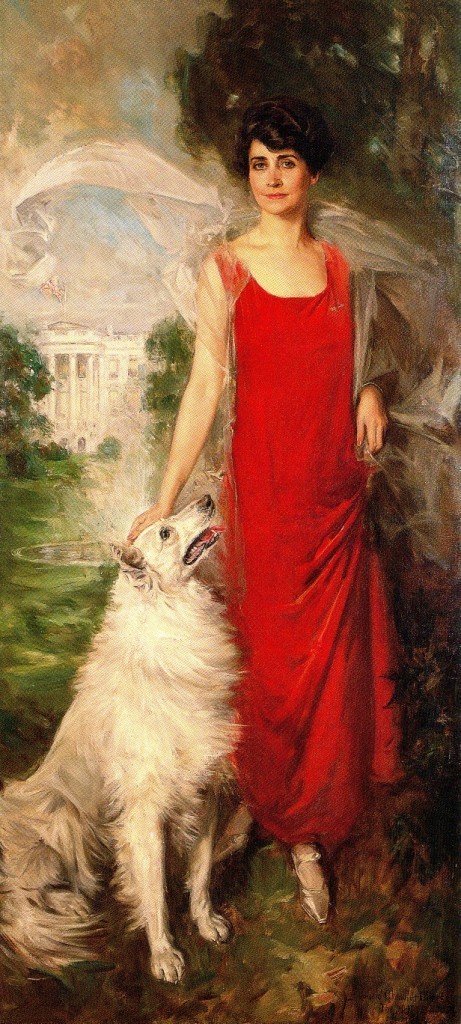 Coolidge with her dog Rob Roy in her official White House portrait, 1923Wikimedia Commons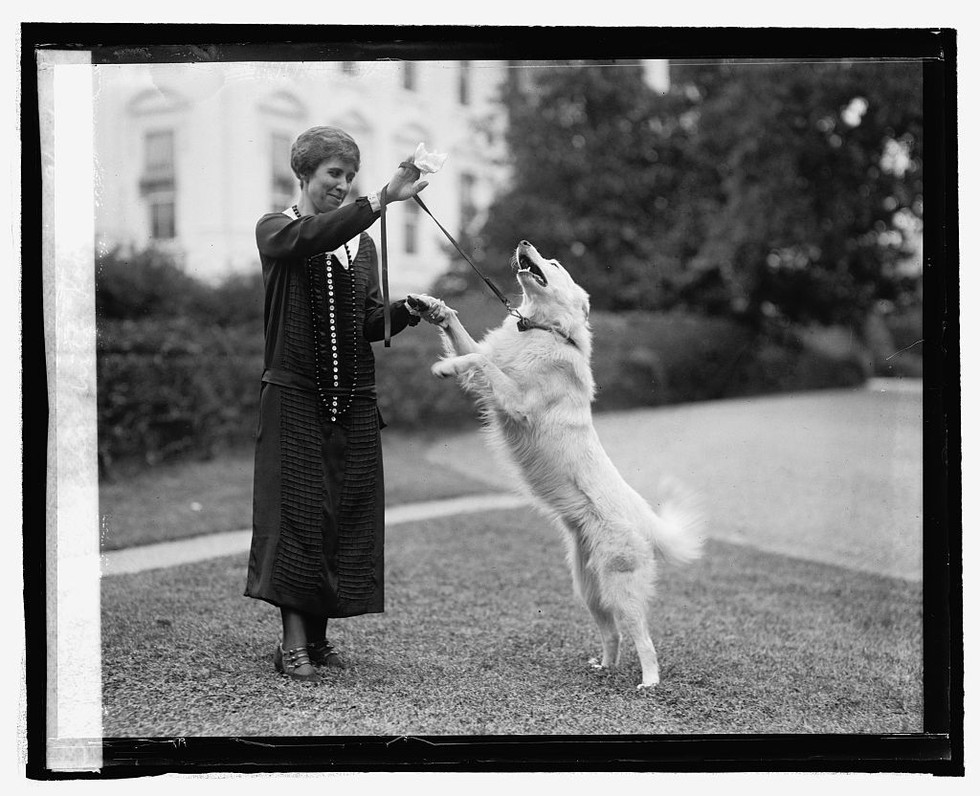 Coolidge with "Rob Roy" in 1924Wikimedia Commons