Sea Bed Raised 2 Meters Following New Zealand Earthquake
The earthquake in New Zealand has caused the sea bed to shift. According to Science Alert, the quake was so "intense" that it caused the sea bed to move two meters above the ground. Because of this shift, the sea bed has pushed through the sand, and it's strange surface is now exposed.
"I've never seen it before during an earthquake and it's the first time we've seen something like this. It will take a while before this becomes normal again," said marine geologist Joshu Mountjoy from New Zealand's National Institute of Water and Atmospheric Research.
It is believed that the nature of this particular quake caused the sea bed to raise. Basically, two tremors ruptured fault lines across the top of the country's South Island, almost at the same time. It is believed that this culmination of events caused the sea bed to rise.
"Co-seismic movement occurs when earthquake waves arrive all at the same time, releasing great amounts of energy along a fault line. The effects can be seen all over Kaikoura, with some areas rising a metre above the ground, and stretching several metres down the coast," Science Alert reported.
Photos of New Zealand's coast show a pretty drastic change. As you can see in the photos below, the lifted sea bed has altered the terrain as well as the coastline.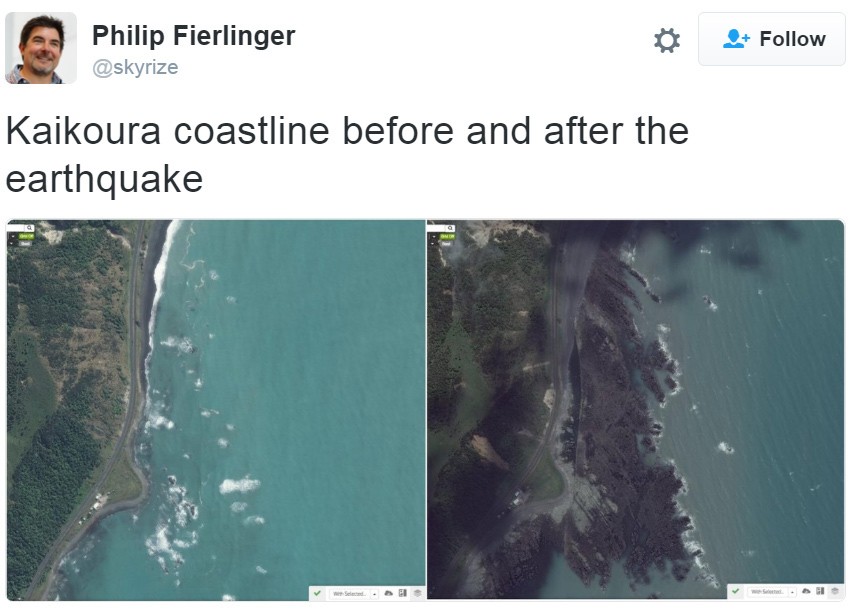 Twitter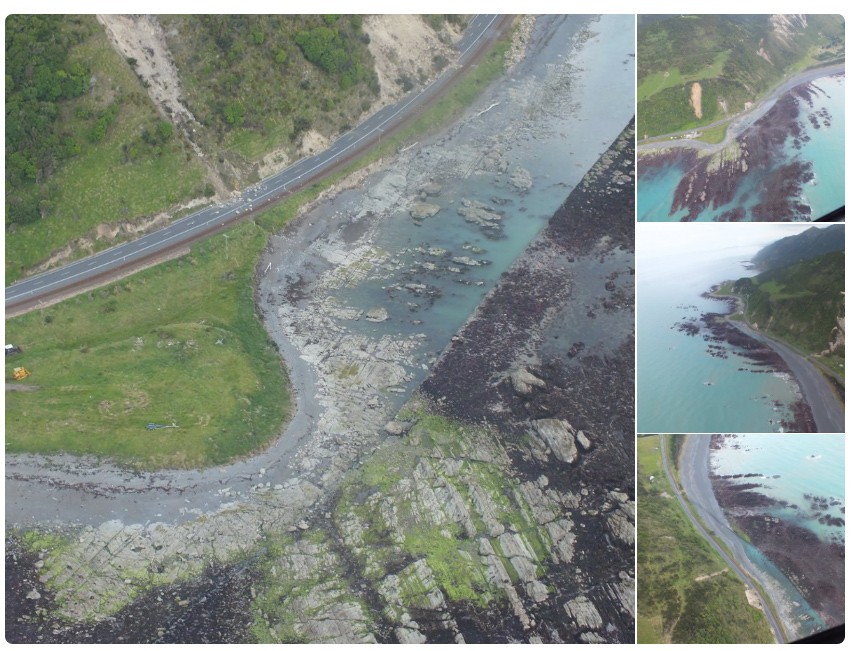 Aerial photographs show the seabed uplift north of Kaikoura - estimated to be between 2 - 2.5 metres.Tonkin+Taylor/Twitter
"It's not just a single rupture on one fault plain, it's ruptured multiple fault strands all along the coast there. So that uplift will reflect that behavior of different faults," explained Mountjoy.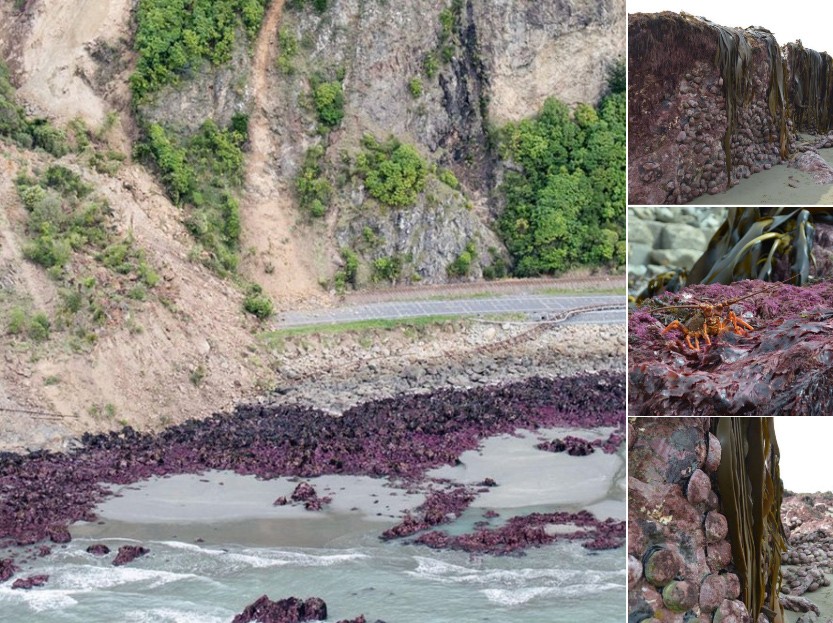 Janine Krippner/Twitter
Many wish that someone could have actually seen the sea bed lifting and perhaps filmed it as it happened so quickly, during the 90 seconds to 2 minutes that the quake lasted. The sea bed is expected to go back to normal over time.

The aftershocks in the area have been quite strong, and many feel that another quake is just around the corner. It's unknown what another fault line rupture would do to the sea bed.