Russian Artist Carves Really Tiny Sculptures On The Tips Of Pencils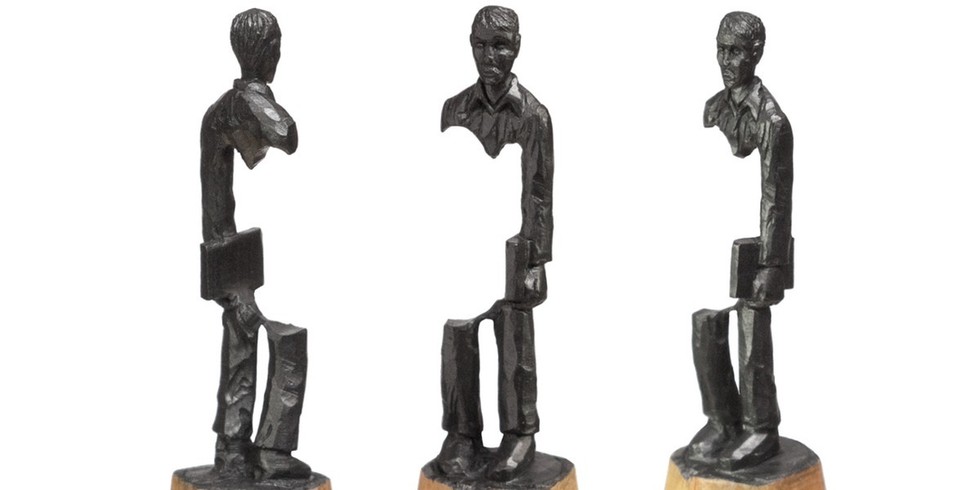 Russian artist Salavat Fidai creates incredible lifelike sculptures out of pencil lead. His subjects include everything from the Eiffel Tower to astronauts and musical instruments. He has also paid homage to popular characters such as Bart Simpson, WALL-E and Yoda.
"I find inspiration in pop culture, art, in the photographs I take of buildings and monuments on my travels, and occasionally, even from my Instagram followers," Fidai recently told Conde Nest Traveller.
Fidai uses a craft knife, magnifying glass and sometimes a microscope to sculpt the miniature pieces by chipping, shaving and polishing the lead. He must be very cognizant of the amount of pressure he uses when sculpting the pieces of art. He then photographs his work using a macro lens and posts them on Instagram.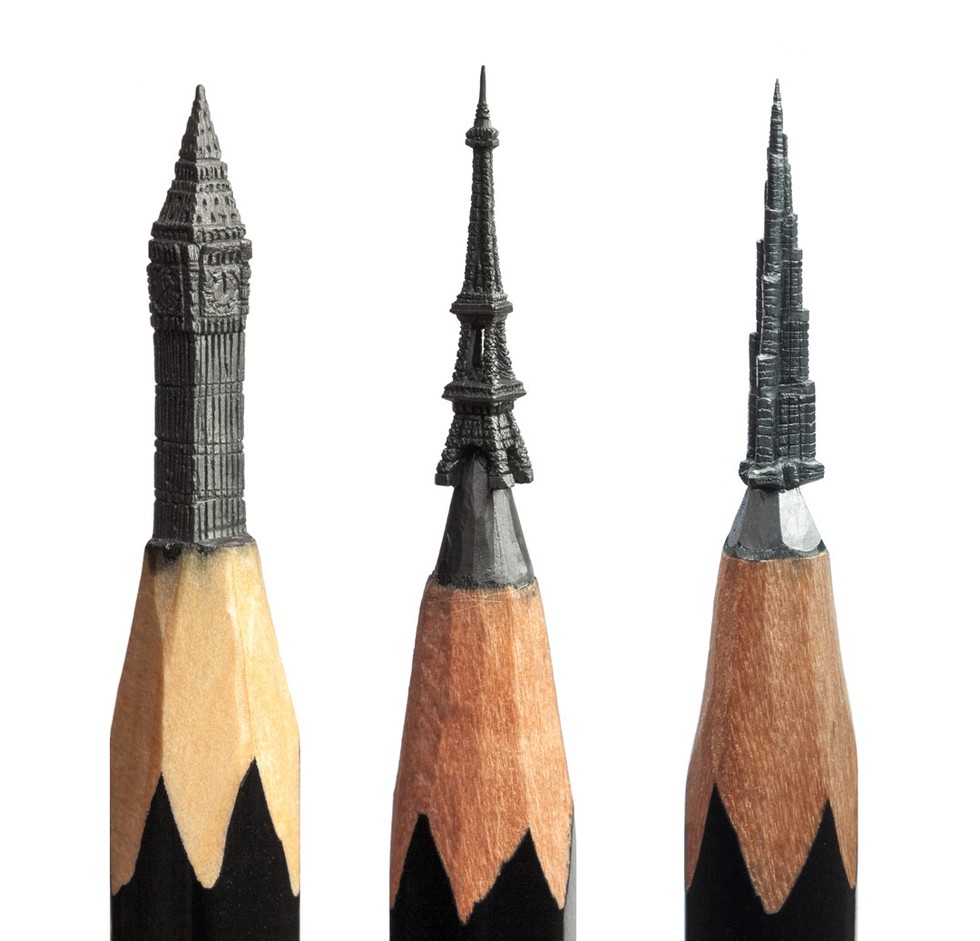 salavat.fidai/Instagram
It generally takes Fidai between six and 12 hours to complete each pencil, while more intricate pieces can take up to two days to finish, according to The Telegraph. Sometimes he needs to take a break for a couple of days to rest his eyes.
Fidai has art in his genes -- both of his parents were art teachers. He chose to study law, but when he lost his job in 2014 he became a freelance artist. In addition to his work on pencils he also paints on seeds.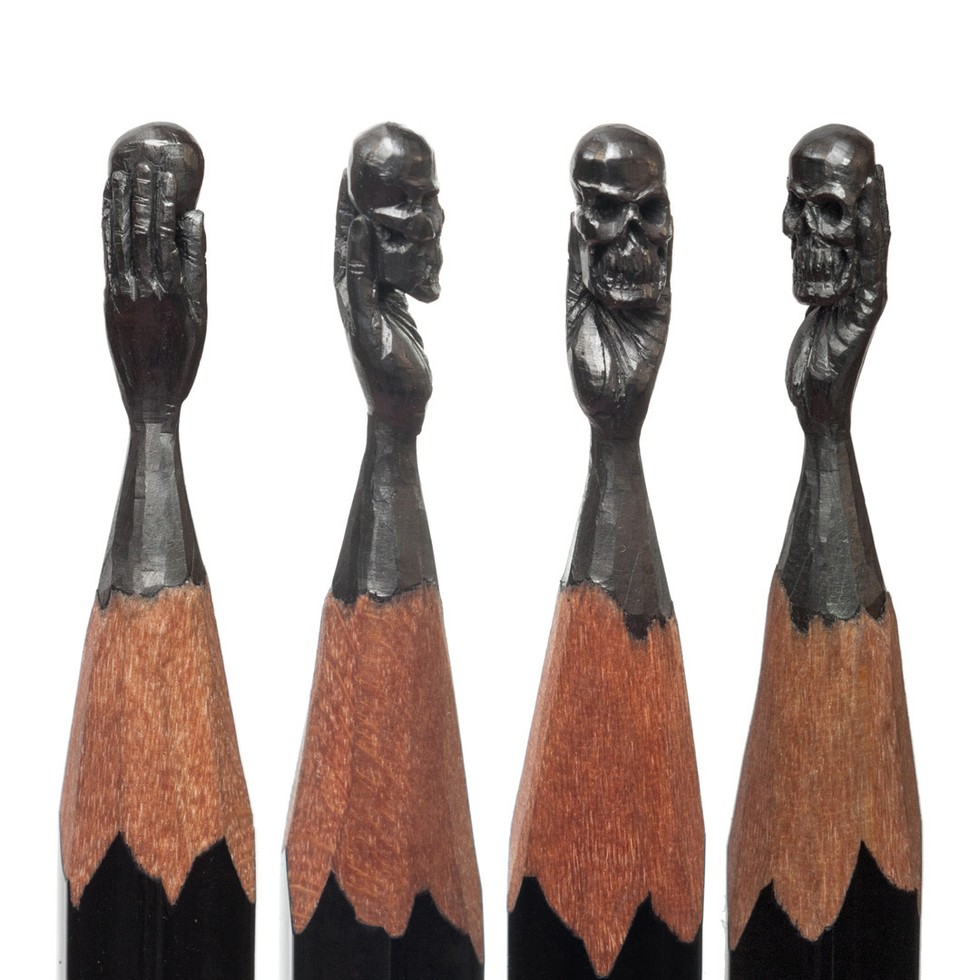 salavat.fidai/Instagram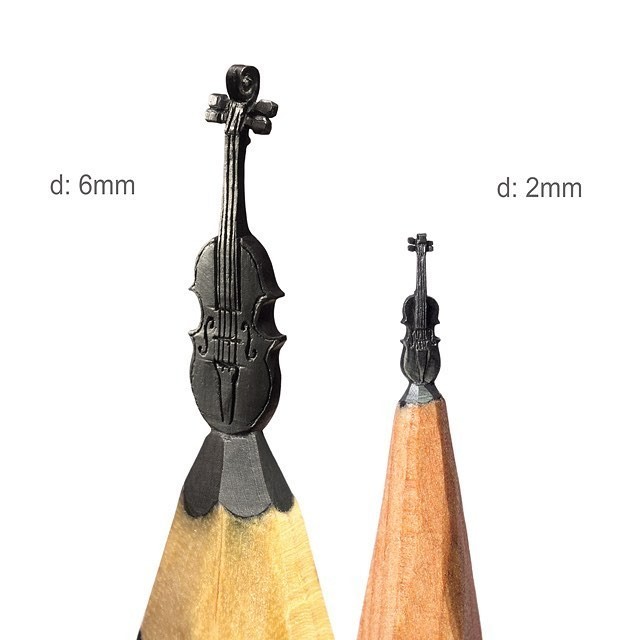 salavat.fidai/Instagram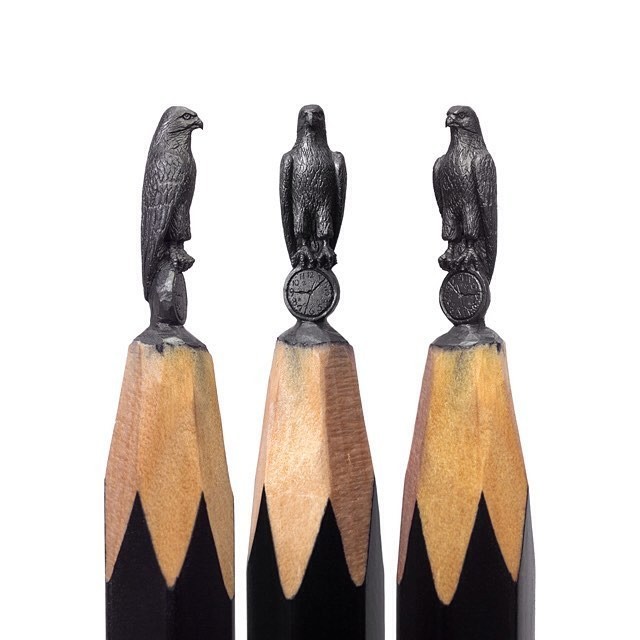 salavat.fidai/Instagram