Olympian Lindsey Vonn's Beach Workout Looks Pretty Intense
Olympic gold medalist Lindsey Vonn spent the weekend at Santa Monica Beach in Los Angeles, but she wasn't sunbathing. The athlete and her personal trainer took to the sand to work out -- and it looked like a really intense training session.
Photographers captured Vonn working her upper and lower body as well as her core by performing various exercises using some hanging equipment, including gymnastic rings. At one point, Vonn was upside down and doing splits.
Lindsey Vonn recently told Fitness magazine of her workout regime: "I do everything I can to get in shape." That evidently includes changing her scenery and heading to the beach occasionally
A typical training day lasts between six and eight hours where she does "a thousand different exercises." In the summer, she works out six days a week.
In our opinion, if you're going to spend so much time exercising, the beach is a great place to go. The sand offers resistance (check out her lunges) and you have the water nearby to jump into after breaking a sweat.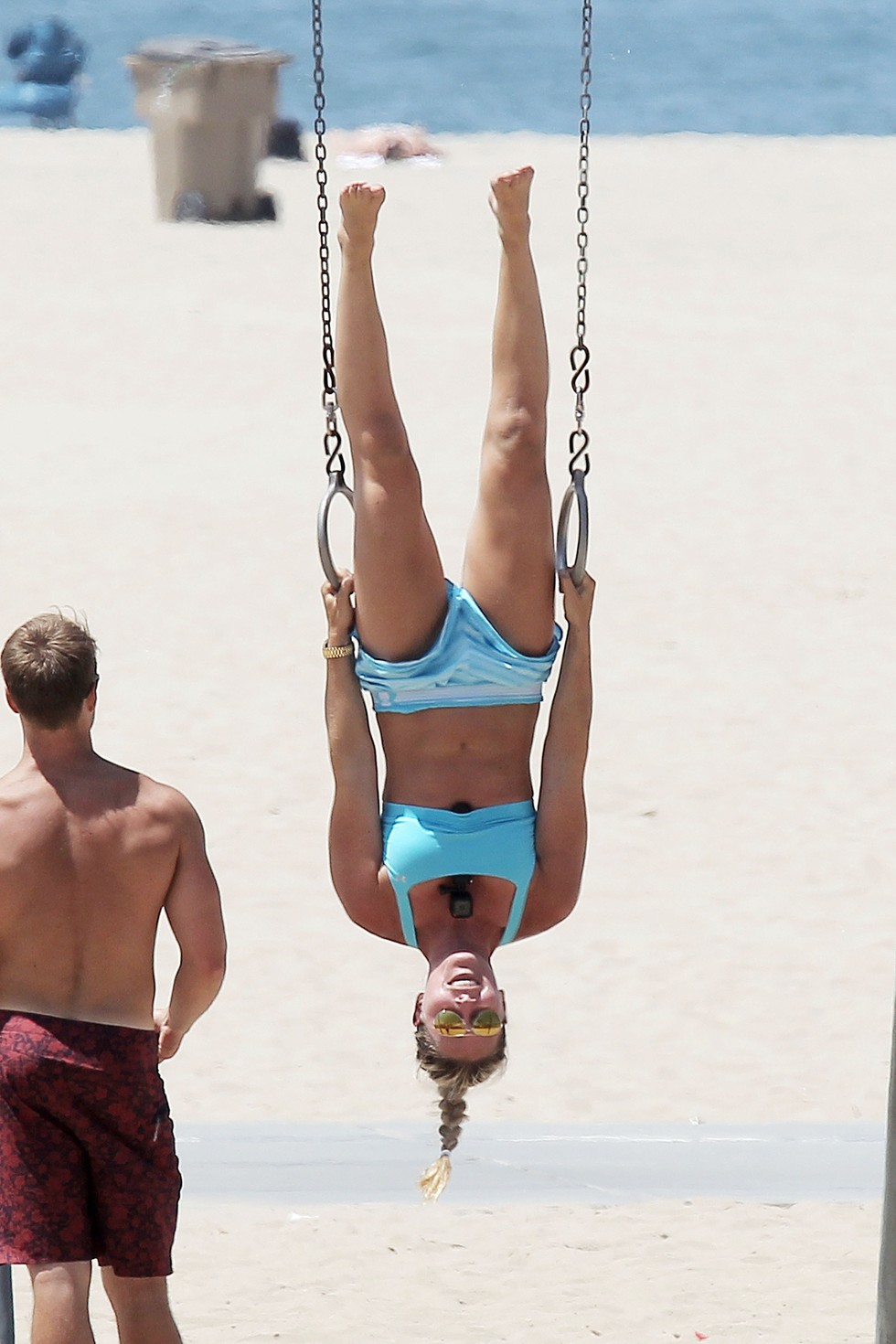 Just hanging outPacificCoastNews.com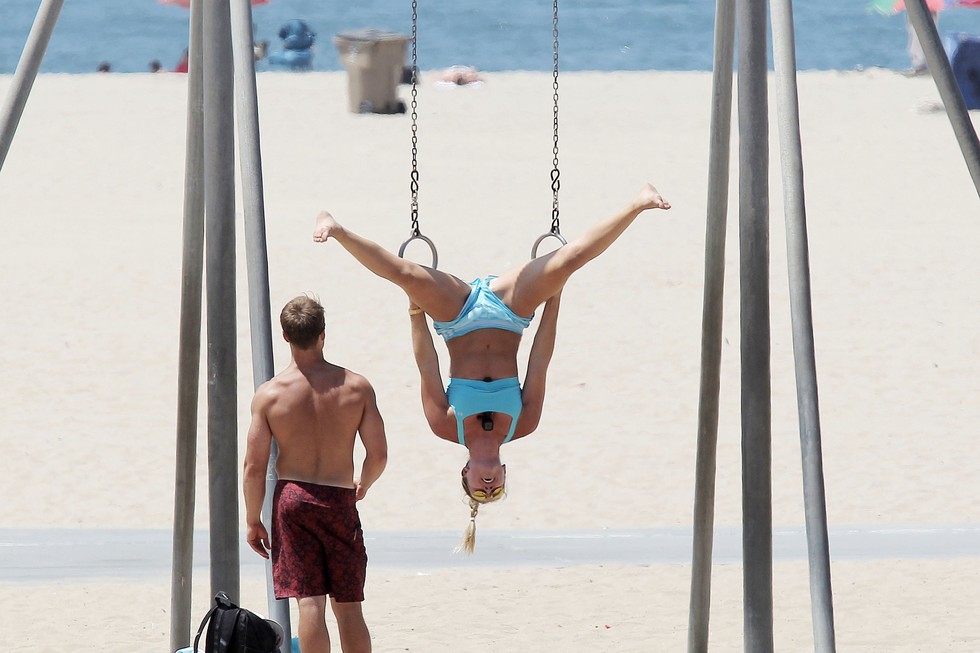 PacificCoastNews.com
Vonn has won four World Cup overall championships and a record eight World Cup season titles in downhill skiing. This year she won her 20th World Cup crystal globe title -- an all-time record among men AND women. She is considered the most successful American ski racer in history.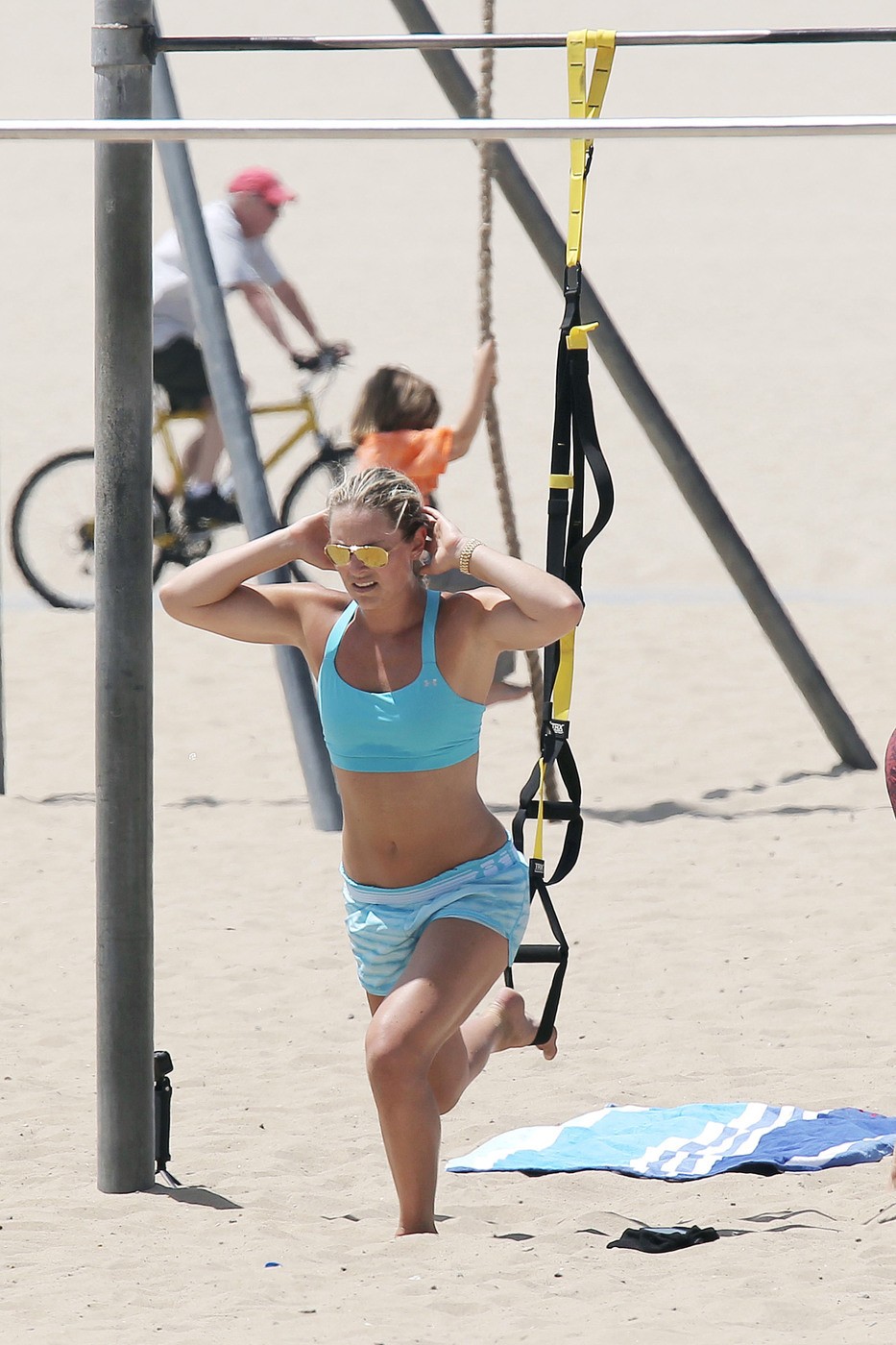 PacificCoastNews.com
In 2010, Vonn was the first American woman to win a gold medal in downhill skiing at the Olympics. She also took home a bronze in the Super-G event. She was unable to compete at the 2014 Olympics after partially tearing her right ACL during training.
Vonn plans on competing in the 2018 Olympics in Pyeongchang, South Korea.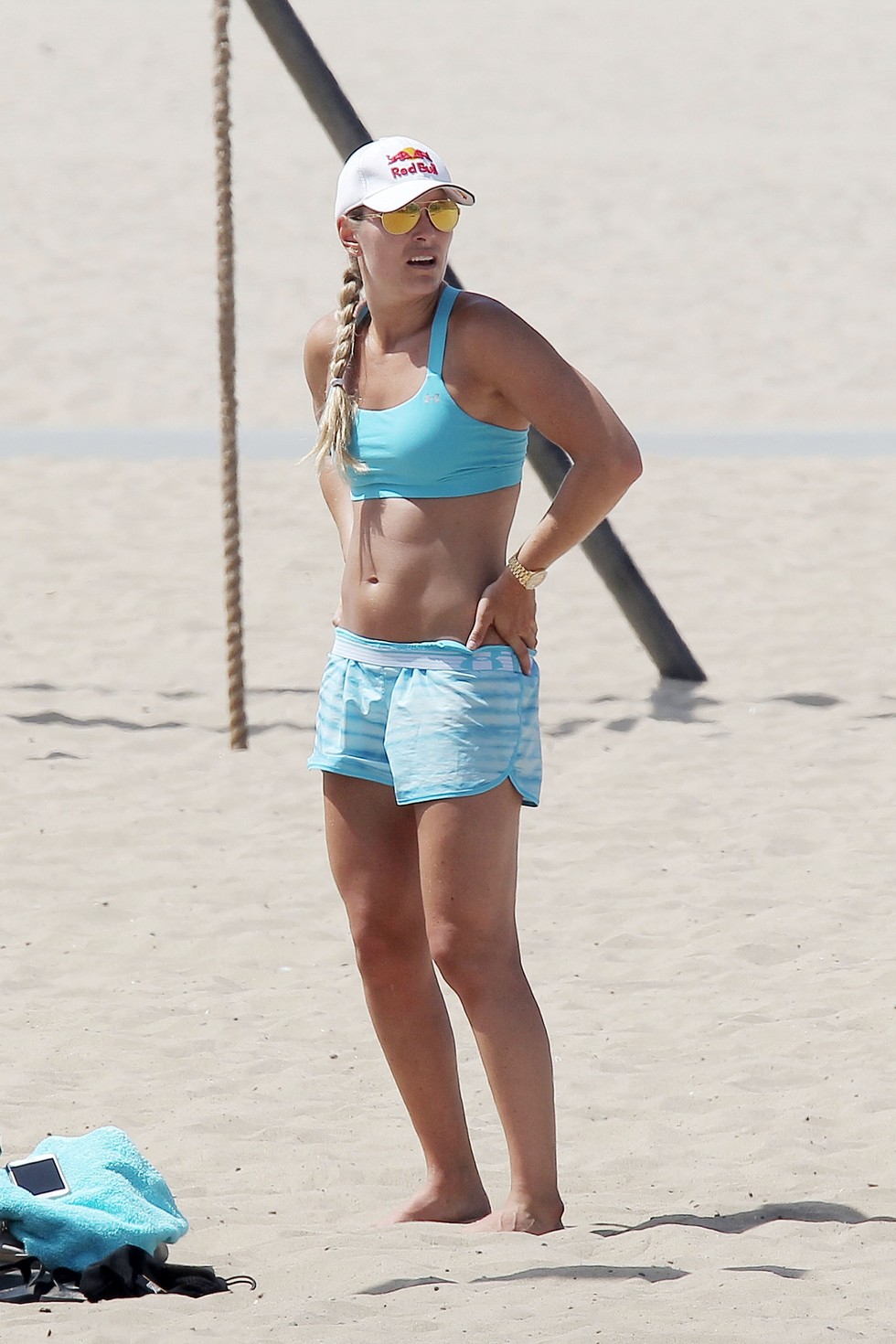 PacificCoastNews.com
Vonn sand training with her sister last year.