Oh My! 'Star Trek' Reveals First Gay Character, But George Takei Calls It 'Unfortunate'
John Cho's Star Trek character is about to make history when he reveals that he's gay in the upcoming sequel, Star Trek Beyond.
Writer/star Simon Pegg and director Justin Lin decided that they would make Cho's character, USS Enterprise helmsman Hikaru Sulu, gay in a nod to George Takei, who played Sulu in the original Star Trek television series and in the first six films in the franchise. Takei is also gay and a huge gay rights advocate himself.
The character will reveal that he has a young daughter with his male partner and Cho says he likes the decision.
"I liked the approach, which was not to make a big thing out it, which is where I hope we are going as a species, to not politicize one's personal orientations," Cho told Australia's Herald Sun.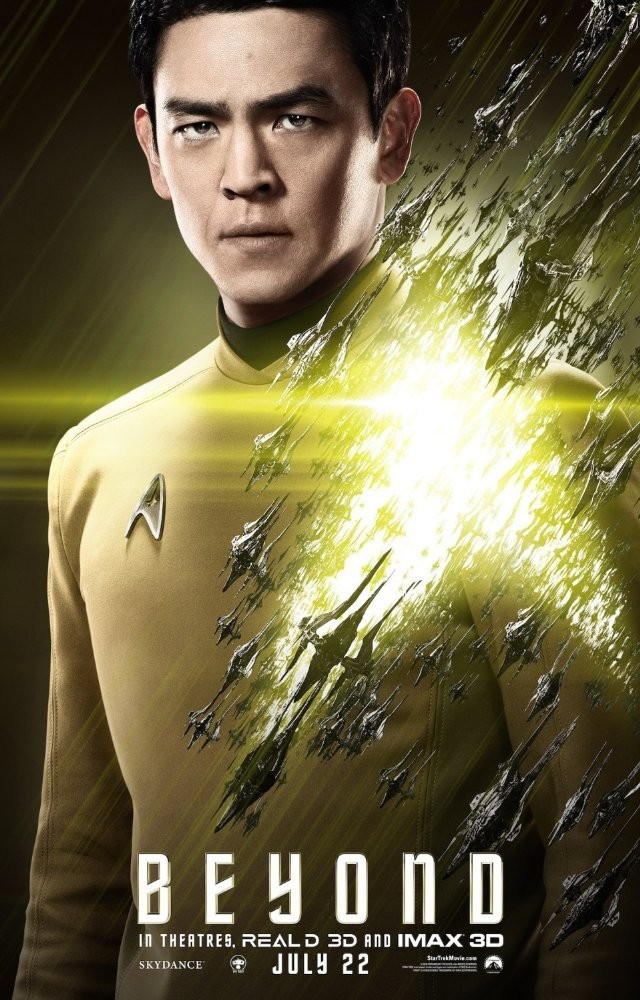 Cho as Sulu in Star Trek BeyondParamount Pictures
Unfortunately, Takei is anything but flattered.
The actor has called the move something that series creator Gene Roddenberry wouldn't have wanted done with the character.
"I'm delighted that there's a gay character," Takei The Hollywood Reporter on Thursday. "Unfortunately, it's a twisting of Gene's creation, to which he put in so much thought. I think it's really unfortunate."
Takei said that Cho phoned him to share the news, but he tried to convince him to get Pegg and Lin to omit the change.
"I told him, 'Be imaginative and create a character who has a history of being gay, rather than Sulu, who had been straight all this time, suddenly being revealed as being closeted'," he explained.
The 79-year-old, who came out in 2005 and married partner Brad Altman in 2008, said he urged Lin to respect the series' creator and pay tribute to him by creating a new character instead instead of changing one that already exists in his universe.
"I said, 'This movie is going to be coming out on the 50th anniversary of Star Trek, the 50th anniversary of paying tribute to Gene Roddenberry, the man whose vision it was carried us through half a century," Takei said he told Lin. "Honor him and create a new character. I urged them. He left me feeling that that was going to happen."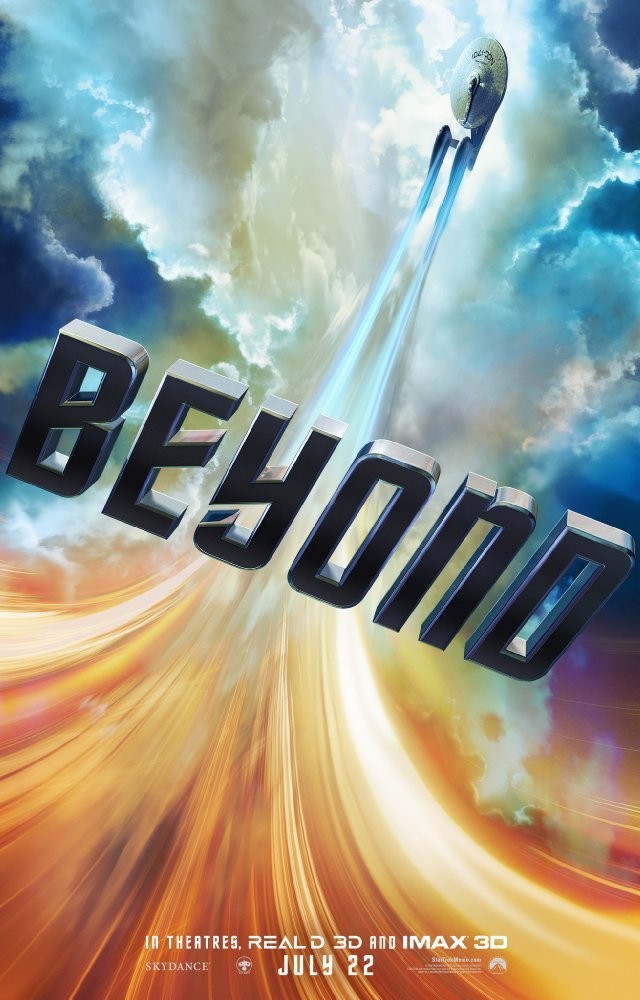 Paramount Pictures
It was revealed in the 1995 The Original Series novel "The Captain's Daughter" that Sulu had a daughter named Demora with a woman named Susan Ling, someone Takei refers to as "a glamazon" and "a very athletic, powerful and stunningly gorgeous woman."
"That's Demora's mother," he told THR.
Pegg responded to Takei on Friday, telling Britain's The Guardian in a statement that he "respectfully disagrees" with him.
"He's right," Pegg says, "it is unfortunate, it's unfortunate that the screen version of the most inclusive, tolerant universe in science fiction hasn't featured an LGBT character until now. We could have introduced a new gay character, but he or she would have been primarily defined by their sexuality, seen as the 'gay character', rather than simply for who they are, and isn't that tokenism?"
Pegg added that he believes Roddenberry's decision to make the whole crew straight was "more a necessity of the time" than an artistic decision.
The series did feature the first ever interracial kiss on television, between Captain Kirk (William Shatner) and Lt. Uhura (Nichelle Nichols); however, Pegg noted that the episode, titled "Plato's Stepchildren", receive the show's lowest ratings ever.
"The viewing audience weren't open minded enough at the time and it must have forced Roddenberry to modulate his innovation. His mantra was always 'infinite diversity in infinite combinations'. If he could have explored Sulu's sexuality with George, he no doubt would have," Pegg said. "Roddenberry was a visionary and a pioneer but we choose our battles carefully."
Star Trek Beyond hits cinemas on July 22.