New Supersonic Jet To Take You From NY To London In Just Over 3 Hours & It's Budget Friendly
Need to get to London in a hurry? Soon you will be able to fly between New York and London in slightly over three hours aboard a airplane that promises to be faster than the Concorde jet.
A prototype for the supersonic aircraft was recently unveiled by Richard Branson, who claims that the 40-passenger plane, nicknamed "Baby Boom," will not only be the world's fastest civil aircraft ever made, the tickets will also be "affordable." Or at least more affordable than the Concorde jet -- a trip from London to New York could set you back around $20,000. The cost of a Baby Boom ticket will be approximately $2,500 one way.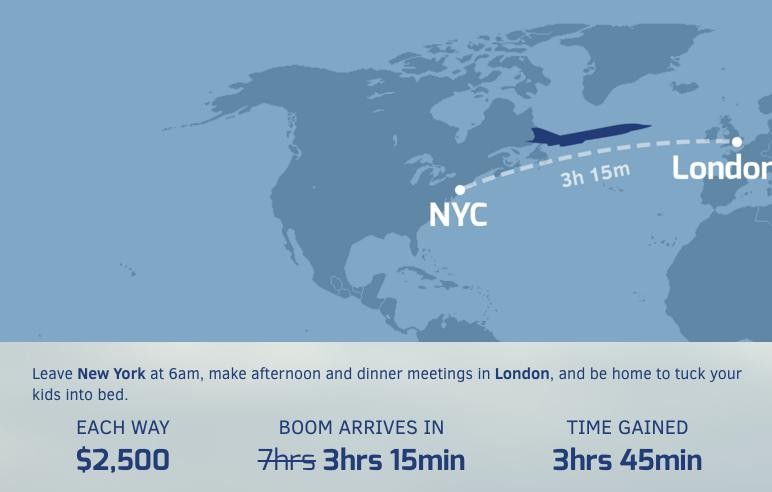 "Baby Boom" travel timeBoom Supersonic Press
According to the Independent, the cruising speed for the "Baby Boom" is expected to be 1,451 mph – that's 10 percent faster than the Concorde and 2.6 times faster than other airliners.
Right now, a non-stop (non-Corcorde) flight from New York to London takes between 6.5 and 7 hours, so the new supersonic jet would get your there in about half the time — three hours and 15 minutes.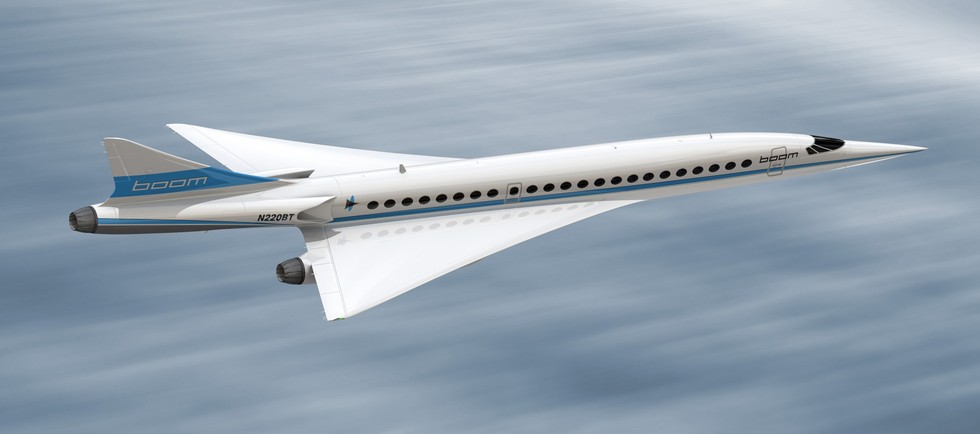 Boom's new supersonic jetBoom Press
Branson, who founded the Virgin Group, reportedly signed an option to buy 10 of the new supersonic jets. A Virgin Group spokeswoman tells the Independent that Branson has been interested in developing high-speed flight for quite some time and is partnering with Boom, a Denver-based start-up company, to make it happen.
Blake Scholl, Boom founder and CEO, tells Bloomberg that the "idea is for a plane that goes faster than any other passenger plane built before, but for the same price as business class."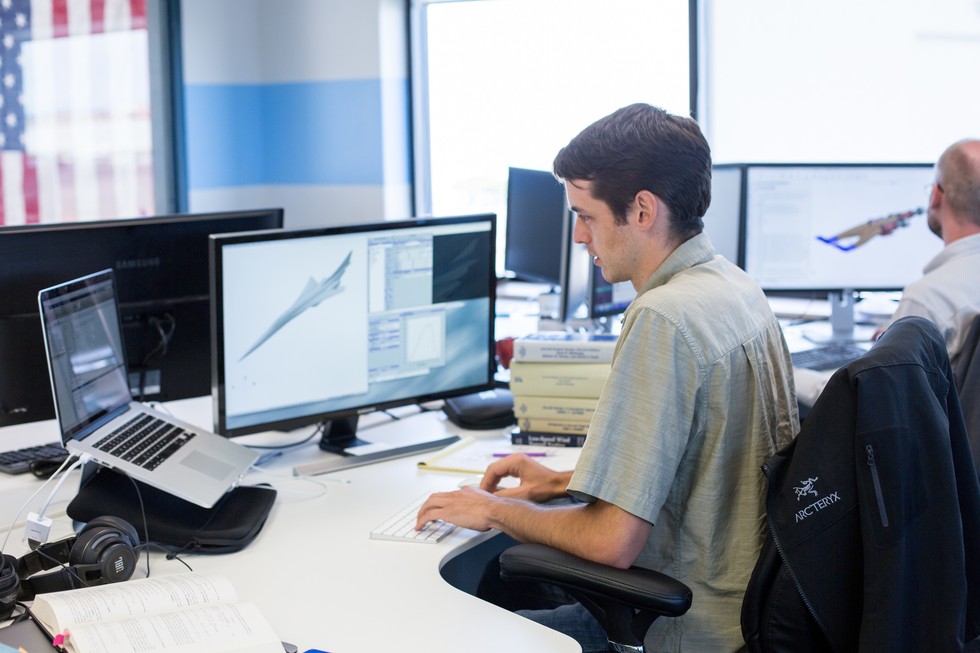 Boom EngineerBoom Supersonic Press
Although there are still a few years to go before its first flight, Boom is already using its website to advertise the future jet, flaunting the advantage of the speedy trip aboard the rather stunning plane — "leaving New York in the morning, making afternoon meetings in London, and being home to tuck your kids into bed."