Mom Thanks Ex's Girlfriend For Caring For Her Daughter, Note Goes Viral
Broken families are hard to navigate but have become the norm for millions of people all over the world. When children are involved, divorce become infinitely harder. Often, divorced parents are faced with challenges on a pretty consistent basis, especially when there are new people taking part of their children's lives.
According to MSN, this is what happened to Audrey Loving and her ex Corey Henry -- sort of. Audrey and Corey fell in love and got engaged when they were just 18 years old. The two welcomed a daughter shortly thereafter but decided to split for various reasons. The former couple's daughter, Riley, is now 4. Audrey has full custody of her daughter, but Corey still sees her when he can.
In the time that they have been separated Corey ended up finding a new girlfriend, and that woman became a part of Riley's life too. Instead of creating a larger problem that spawned from jealousy and other tough emotions, Audrey embraced the relationship that Riley had with Corey's new girlfriend.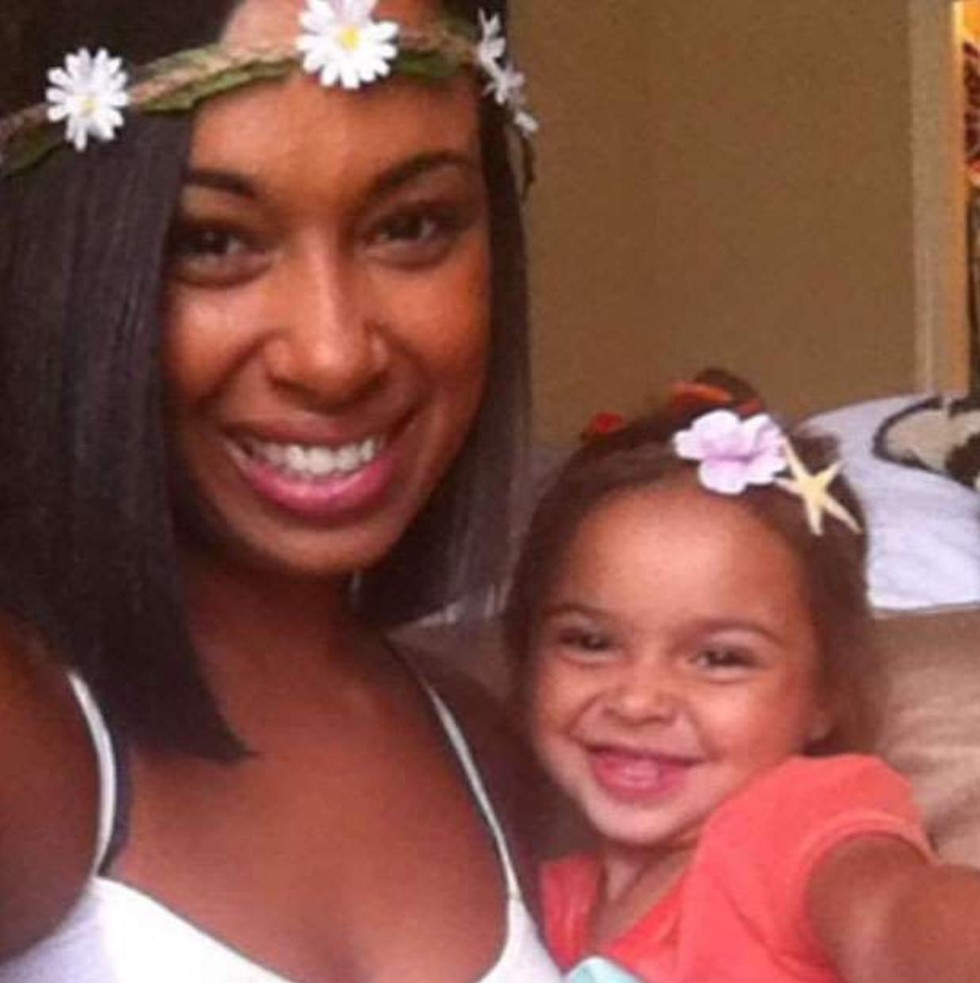 Facebook
"I come from a blended family — I have stepsisters, half-sisters. Growing up, I heard the negative talk about the 'other woman,' and I didn't want my kid to hear the same thing … It's not fair. Kids are smart," she said. She even said that she felt bad for Corey's new girlfriend, Whitney, because it was "awkward" for her too.
"It's awkward for her too — dating someone with a kid. I'm not interested in the baby mama drama … I welcomed her into my family with open arms," Audrey said. But Whitney took on the job and was very respectful of Audrey.
"I would write a whole list for Whitney. Things like, 'Don't leave her in the bathroom,'" Audrey said of how their relationship started out. But things got so much better.
"Whitney would send me pictures and keep me updated. One night I sent her a text saying, 'You know, I'm extremely thankful for you,'" Audrey added.
Audrey took her message of love to Facebook as well, posting on the Love What Matters Facebook page.
"You have a kid and your mama bear comes out. But the fact that someone's there loving my daughter … I'm at peace knowing she's being taken care of. The more people that love your kid, the better. Just be a grown-up and put the kid first. Teach the kid love," she wrote.