Meet the 16-Year-Old Makeup Artist Who Loves Turning Herself Into Creepy Monsters
Lara Wirth's Halloween costume is better than yours.
The 16-year-old Australian is making a name for herself on Instagram and YouTube thanks to her crazy self-taught skills as a special effects makeup artist. Lara uses everything from body paint to prosthetics to dream up some truly monstrous looking transformations.
The petite blonde wrote on Bored Panda that she first became fascinated with creating these kinds of characters after seeing movies like Pirates of the Caribbean and X-Men. Then, a reality show on Australian TV took her obsession from there.
"When I discovered the reality TV show FaceOff where they compete with SFX makeup and heard that many of them taught themselves, I decided it was time for me to give it a go!," Lara writes. "I used mainly YouTube to learn the basics from channels such as Madeyewlook and Glam and Gore."
The results, as you'll soon see, are pretty impressive. Lara occasionally creates designs based around known figures like Harley Quinn, but she mostly just makes it up as she goes, creating numerous original and scary looking monsters in the process. She says she one day hopes to have a hand in creating a character in a movie.

Here are 10 of her most jaw-dropping special effects.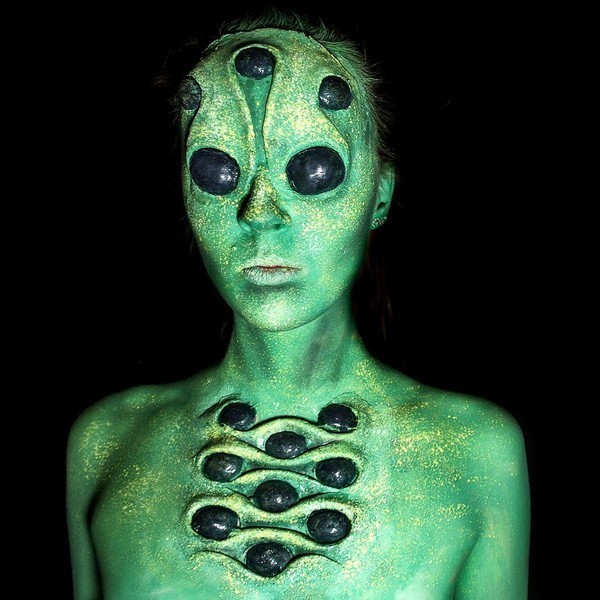 Instagram
This alien look comes from a variety of prosthetic pieces. Amazingly, Lara claims she did this all in one afternoon after she got home from school. You can view her YouTube tutorial for this design here.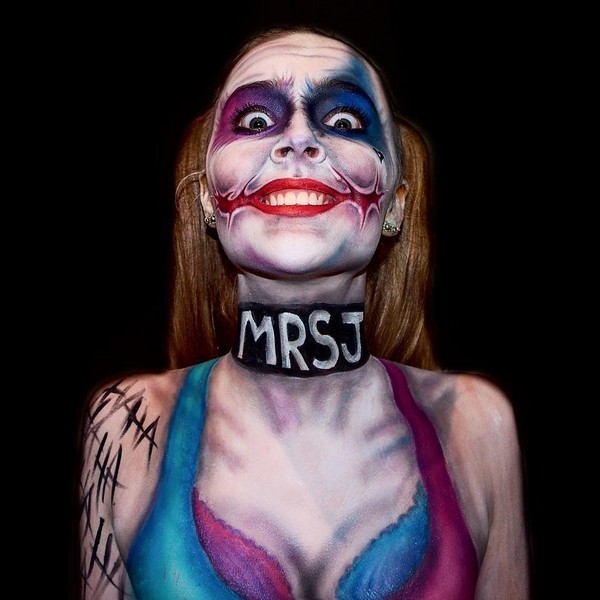 Instagram
This crazy mash-up is Lara's version of what would happen if Harley Quinn and the Joker merged into the same person. Now that would be a real super villain. Lara points out that she paid special attention to the tattoos, the mouth, the eyes, the colors, clothes and necklace.
Continued next page...