Man Lands 10 Job Interviews By Delivering His Resume In A Box Of Donuts
Everyone loves donuts, right? Well, that's the assumption that 25-year-old Lukas Yla went with when he decided to use the round doughy breakfast treat to lure in potential employers. According to Thrillest, the Lithuanian marketing professional was looking for a job in San Francisco when he came up with the (clearly) brilliant idea to deliver his resume inside a donut box.
And that idea totally paid off.
While some people have to worry about their resume even being looked at, Yla had an ingenious idea. Someone was bound to open a delicious box of donuts, right? Well, before being able to enjoy a tasty treat, Yla's resume would be seen -- and most likely read, because honestly -- who puts a resume in a donut box?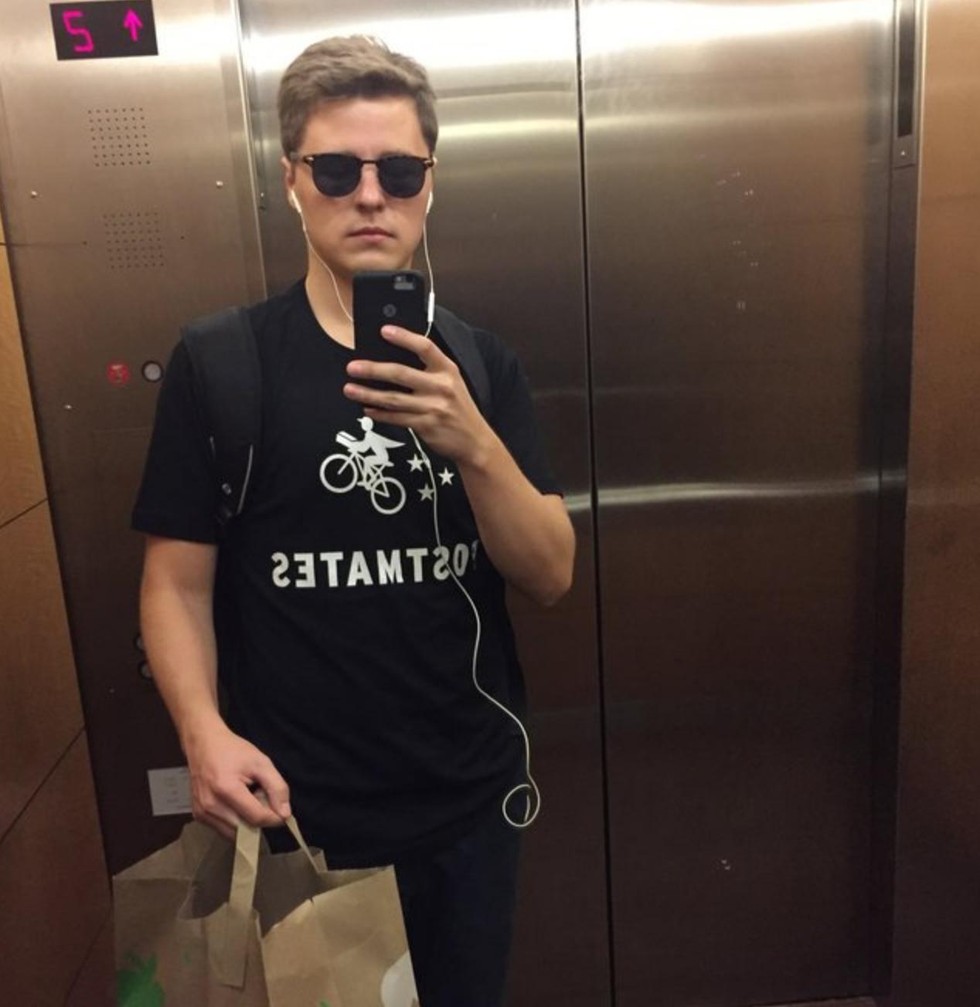 "I had 10 interviews so far and I haven't delivered donuts to all the companies I admire and love what they're doing yet. Recruiters, marketing pros and people in general love this kind of approach, it's something you didn't expect, fun and out of the box," Yla said.

Since getting a job in his field can be difficult due to the competition, Yla said he came up with the donut idea to try to get an edge.
"I was looking for the most direct way to reach decision makers at the companies. I thought, that I might fail competing only on 'resume' level with other candidates that have work experience in San Francisco," he said via email.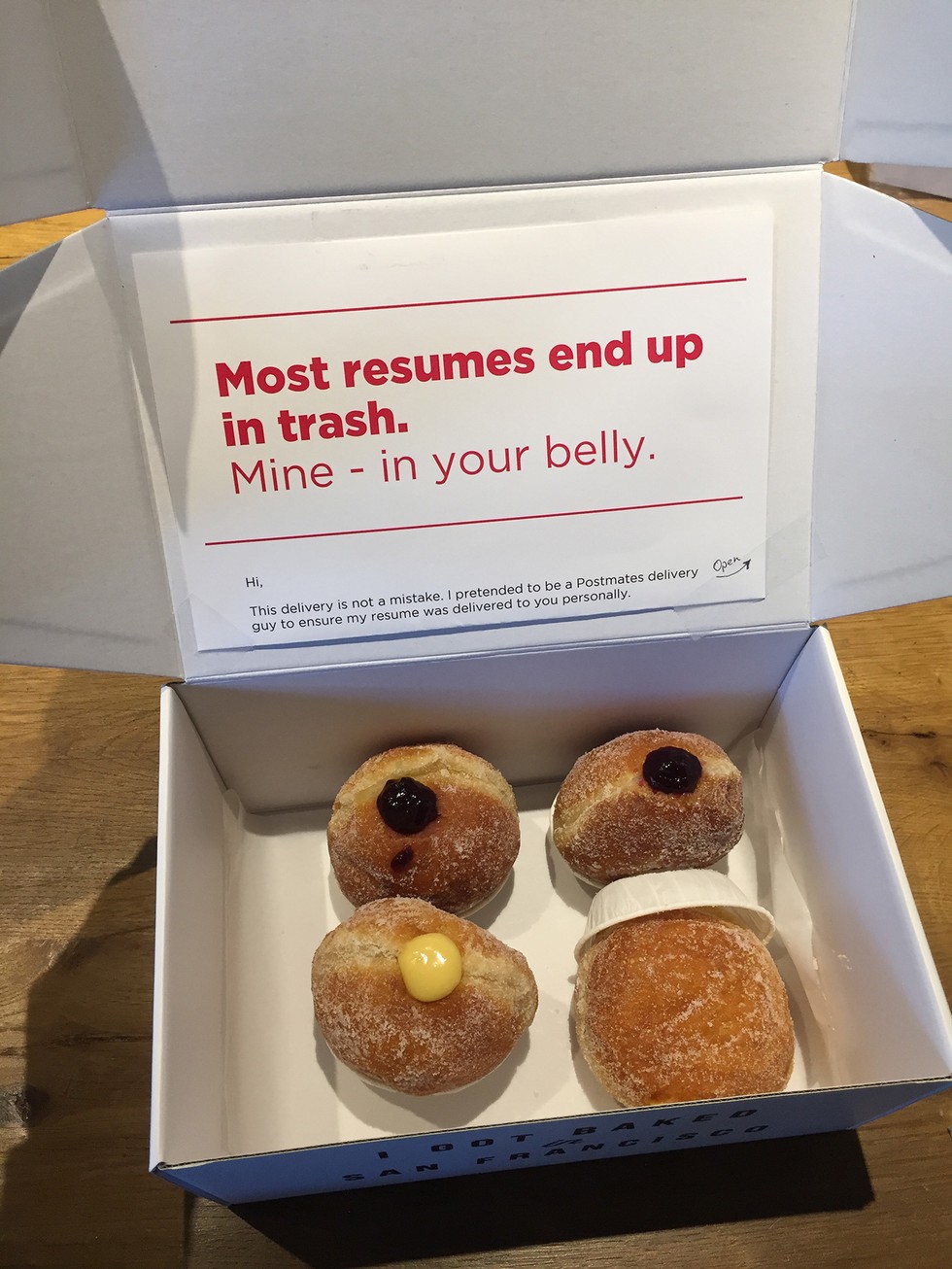 Twitter
We're not going to lie. These donuts look pretty darn incredible.
No word yet on whether or not Yla has been offered a position.