Little Girl Sheds Tears Of Joy At Wedding When Stepdad Asks Her To Be His Daughter Forever
A wedding is always an emotional event for friends and family of the bride and groom, so it's totally normal to see everyone pulling out their tissues when the happy couple ties the knot. And thanks to technology, the most touching wedding moments are usually caught on video so they can be replayed long after the big day.
One especially sweet wedding day moment was recently captured on video, and it's so heartwarming that it's going viral on social media. And that's a good thing — with all of the negative election news that's bombarding us, we could all use an extra dose of sweetness.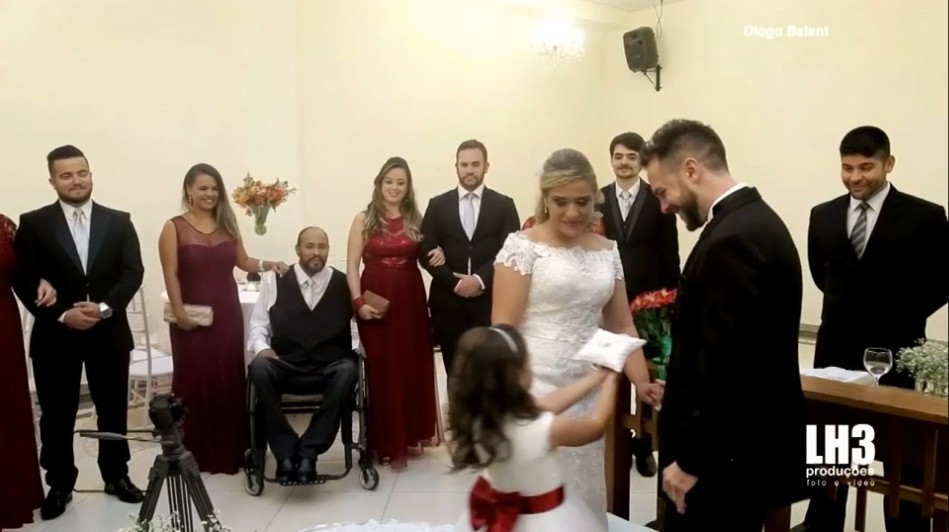 Balant weddingYouTube
When Diogo Balant started dating a single mom three years ago, he also got to know her daughter Isadora, who was just three years old at the time. The couple recently got married in Sao Paulo, Brazil, and it was evident that Isadora, who is now 6 and served as her mom's maid of honor, was excited about the wedding.

Little did Isadora know that the man who fell in love with her mom would surprise her with a special gift during the wedding ceremony, one that would bring the little girl to tears. And it was all caught on tape (see the video below).
Diogo told Inside Edition that "everyone was very emotional" when he asked Isadora to agree to be his daughter forever.
Pass the tissues, please.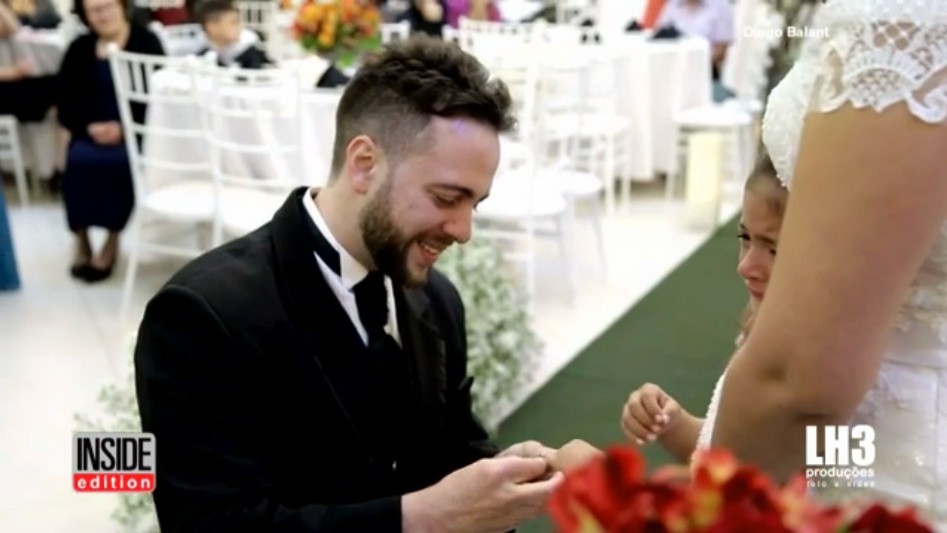 Balant weddingYouTube
Of course, Isadora said "Yes!" amidst the tears that were streaming down her cheeks as her mother watched the emotional moment between her new husband and her daughter.

Seconds later, Diogo made the whole thing official — he put a little ring on Isadora's finger to confirm that she was officially his daughter. The pastor gave his blessing to the vow and said, "So seals the alliance."
Still crying, little Isadora gave her stepdad a big hug, a moment that the family will remember for a lifetime.