Kylie Jenner Nails Christina Aguilera's 'Dirrty' Look For Halloween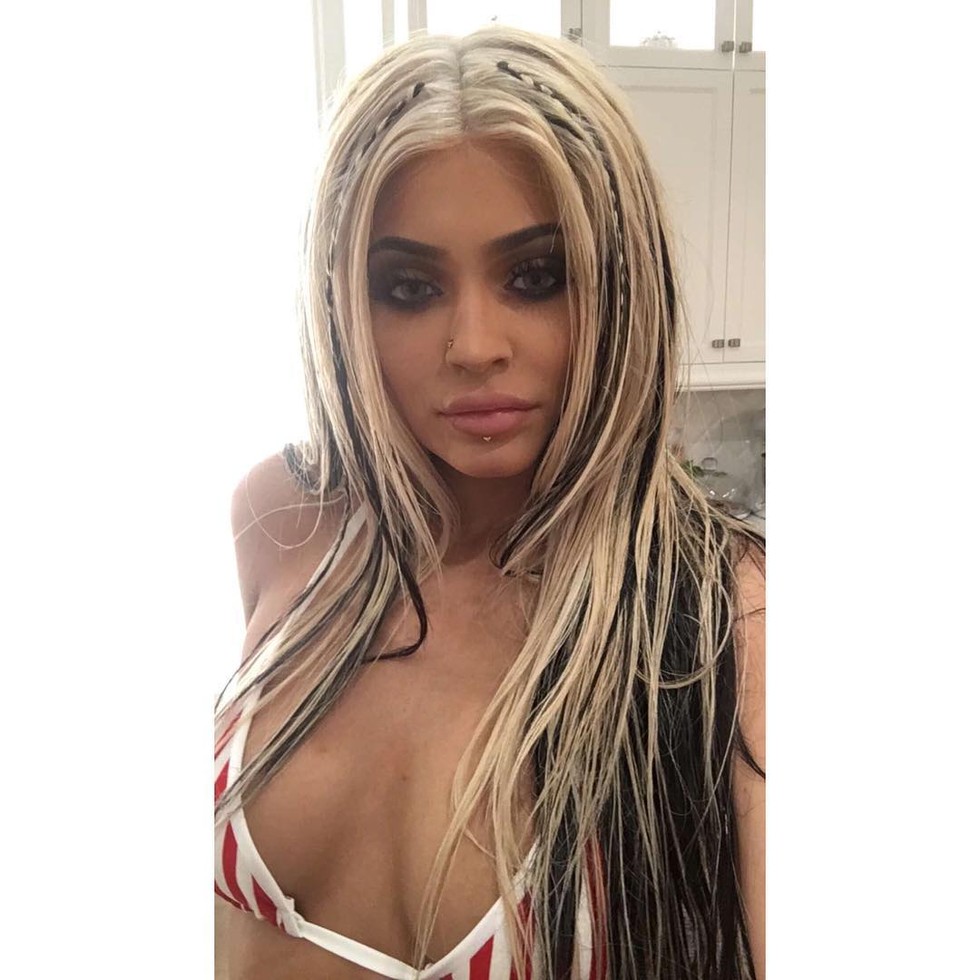 Instagram
Kylie Jenner absolutely nailed Christina Aguilera's look from the video for the singer's 2002 hit single "Dirrty", all the way down to the smallest details, like Xtina's nose and chin piercings and blue eyes.
The reality star/makeup mogul, 19, shared several photos and videos of herself preparing for her night out on Saturday, Oct. 29, on her Instagram and Snapchat accounts.
"Can I be XTINA forever," she captioned a video clip of herself dancing to the hit single from Christina's "Stripped" album.
Aguilera got the news about her famous fan's costume and totally approved, too.
"YAASSSSS".....Killin it @kyliejenner yes to dirrty 2016!! Get It girrrl!!!" the pop star captioned a repost of the below image on her own Instagram page.
Naturally, Kylie wasn't the only star to dress up for Halloween this year. Keep going to see more photos of her sexy costume and shots of other stars, including Lindsay Lohan nailing Suicide Squad's Harley Quinn, the cast of NBC's "Today" show and Heidi Klum's 2016 costume!