Japanese Theme Park Closed After Freezing Fish In Ice For Bizarre New Attraction
A Japanese theme park has closed after it froze fish into the floor of an ice skating rink -- just for fun.
According to CNN, Japan's Space World theme park decided to make an attraction by allowing people to skate on a rink of dead fish, crabs, and shellfish.
Basically, these fish were frozen into an ice skating rink because it was supposedly cool looking (or something like that), but the "Freezing Port" attraction received a ton of backlash on social media, especially after people read the captions: "I am d... d... drowning, s ... s... suffocating."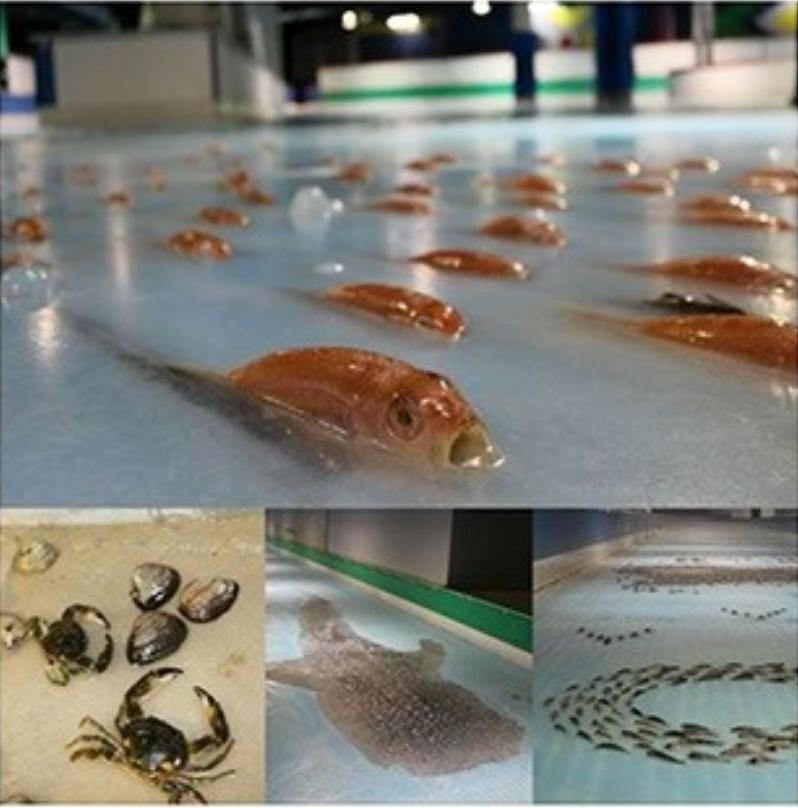 Facebook
"We were shocked to hear the reaction as the ice skate rink was very popular since it opened two weeks ago, we had an unprecedented number of visitors. [But] we had endless opinions about the project, we were shocked ... We are sorry for the project and decided to close the rink on that night," said Space World manager Toshimi Takeda.
Social media users were furious to see that theme park employees thought this idea was okay. Many people thought that ice skating over dead fish was not only bizarre but inhumane. Why would anyone think that sacrificing animals in any way is "cool" for an attraction of any kind? That's precisely how most people felt about this "world's first" ice skating rink containing frozen fish.
"Why is it fun to skate over the frozen? It is shocking that this kind of idea was taken up normally in Japan ... This is the worst attraction educationally," said a Japanese Facebook page called Relief Pain Animals.
"You have no soul to plan such an event to begin with," said another Facebook user.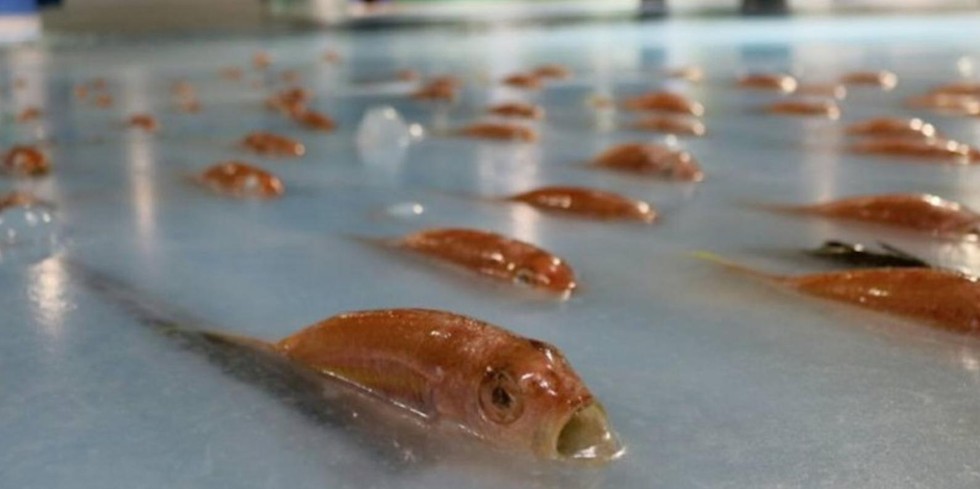 Takeda said that the ice rink was going to be drained and that the fish would be given an "appropriate religious service" before being used as fertilizer.
Space World has deleted all photos from their ice rink and likely won't be using any more dead animals in any future exhibits.