Gorgeous 100-Year-Old-Theater Is Now A Bookshop With Over 1 Million Visitors A Year
Book lovers, here's a place to add to your bucket list. El Ateneo Grand Splendid bookshop in Buenos Aires, Argentina, receives over 1 million visitor a year -- and for good reason.
The shop is built inside the nearly 100-year-old Grand Splendid Theater, which opened in 1919. Before being transformed into the incredible bookstore it is today, it was converted into a cinema.
Architects Peró and Torres Armengol designed the building. In 2000, architect Fernando Manzone turned the place into the gorgeous bookstore, retaining many aspects of the theater, including its stage, balconies, frescoed ceiling and other architectural details.
El Ateneo covers 21,000 square feet and sells approximately 700,000 books every year (who said brick and mortar book stores were dead?) While most of the books are in Spanish, it may be worth visiting just to enjoy the view or sit in the still-intact theatre boxes.
Regarded as one of the world's best bookshops, El Ateneo Grand Splendid is located at 1860 Santa Fe Avenue in Barrio Norte.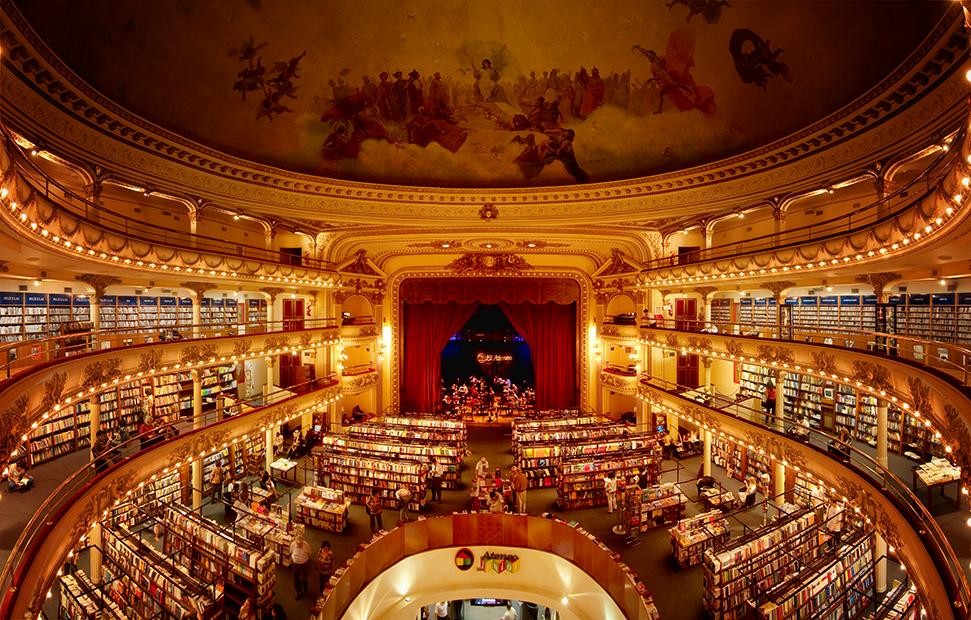 Flickr Ryan Poole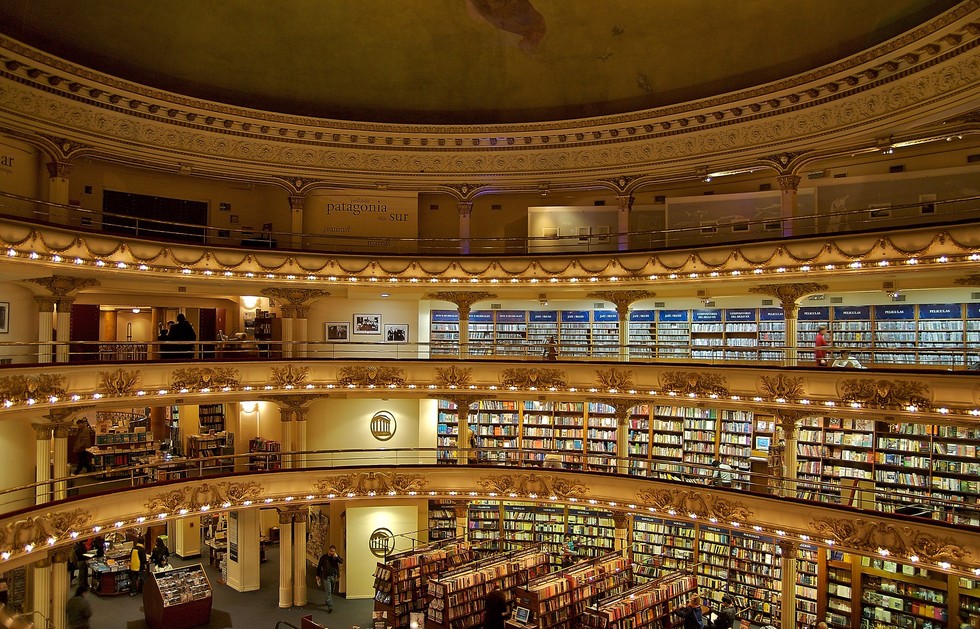 Wikimedia Commons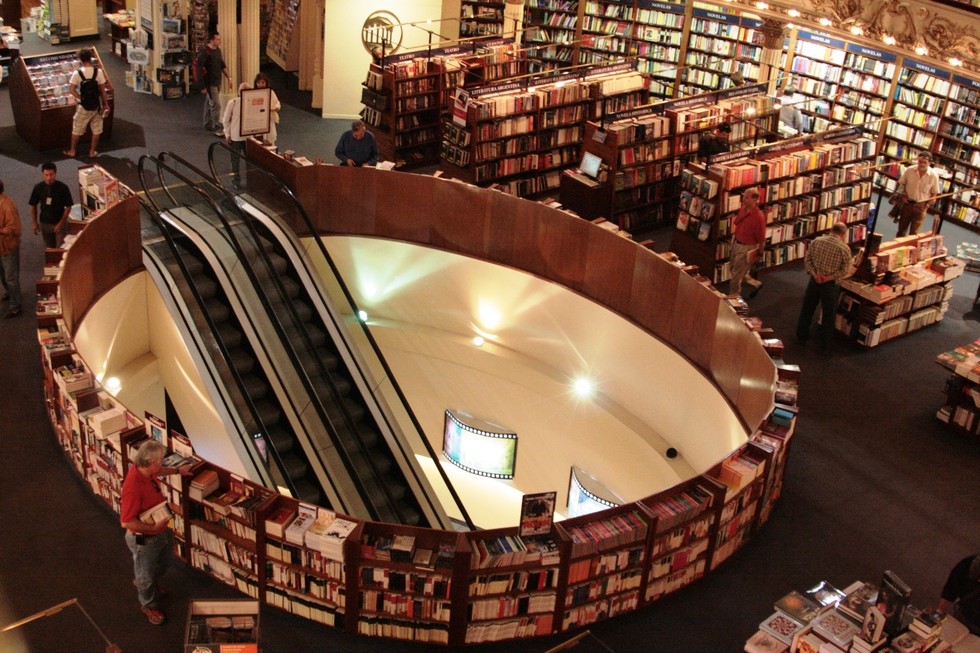 Wikimedia Commons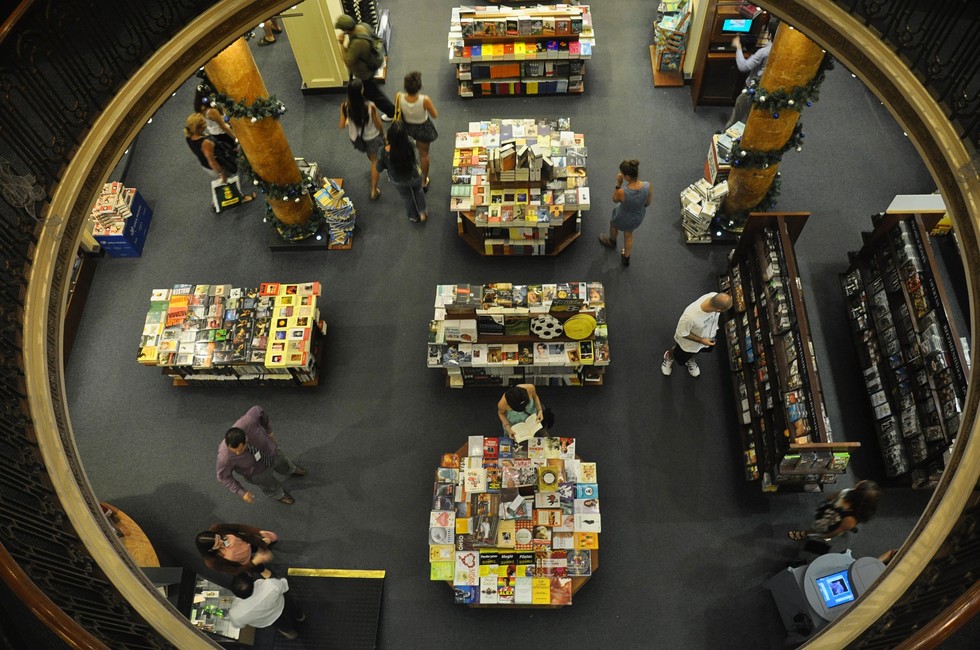 Flickr Céline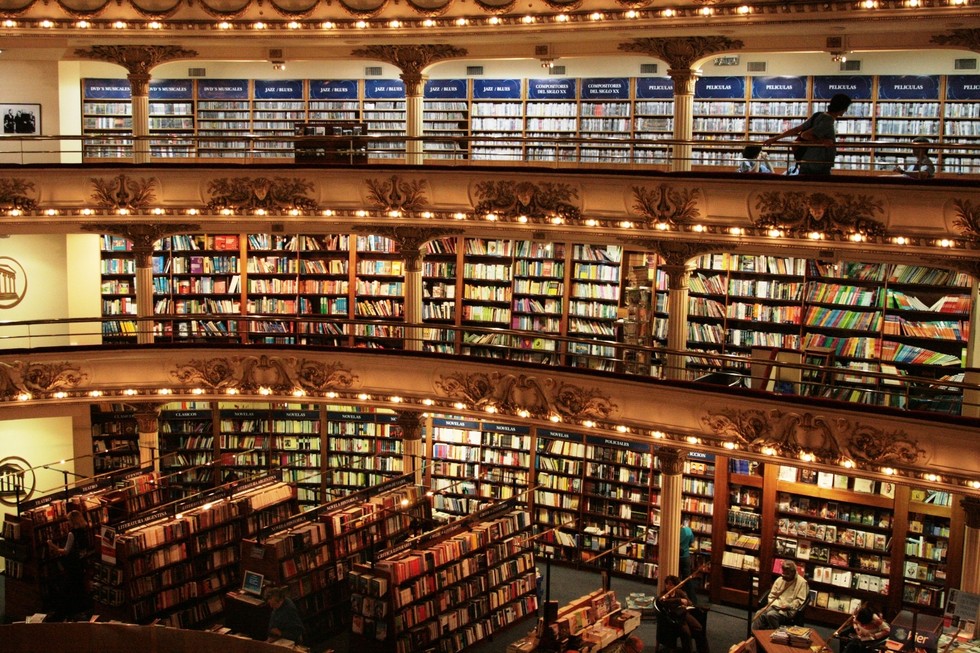 Wikimeidia Commons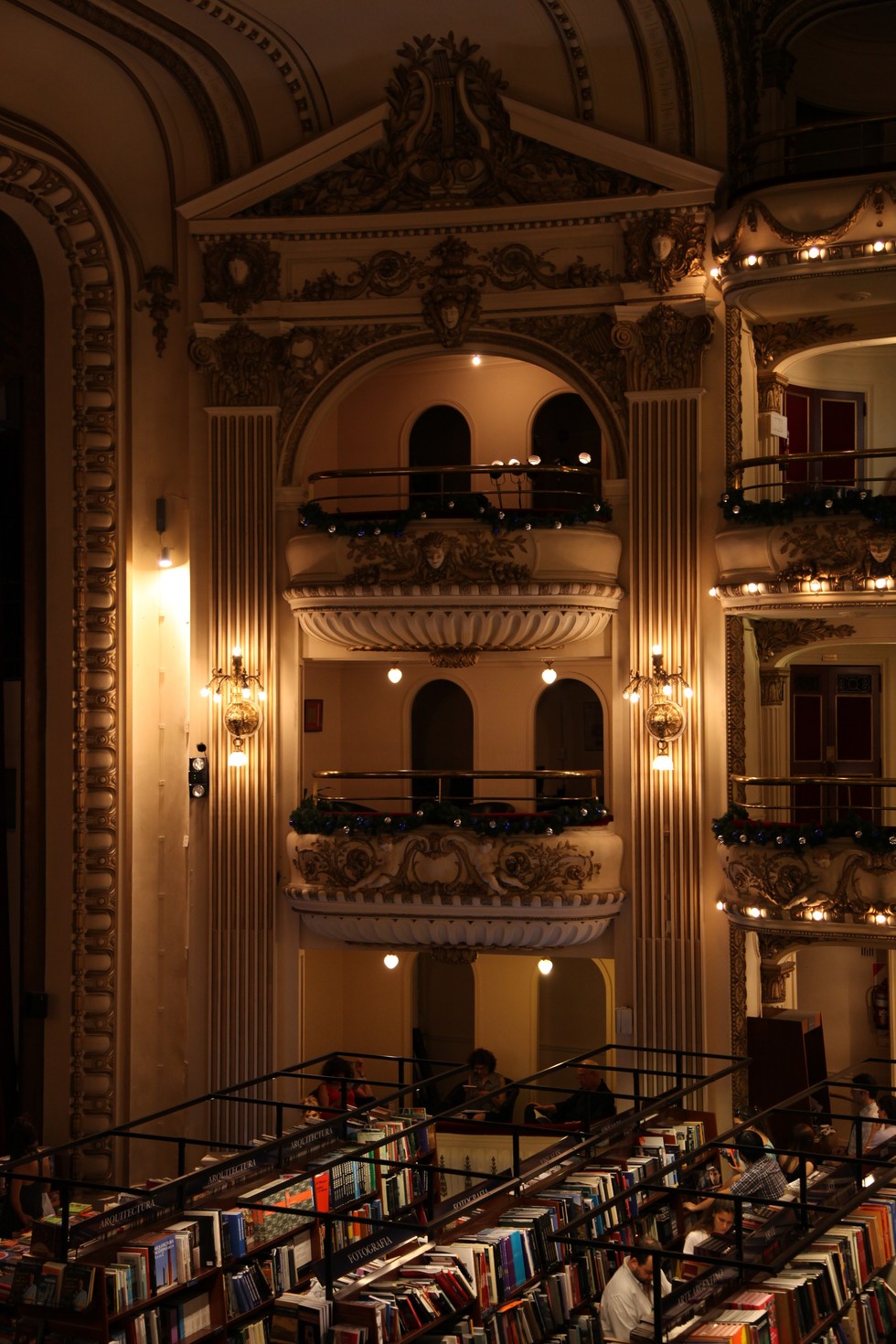 Wikimedia Commons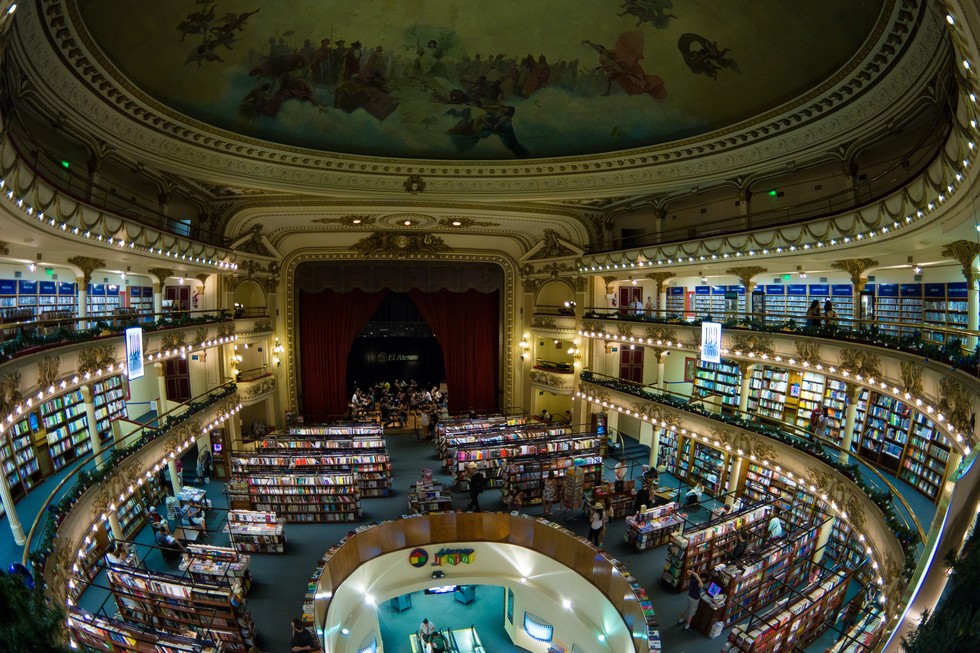 Wikimedia Commons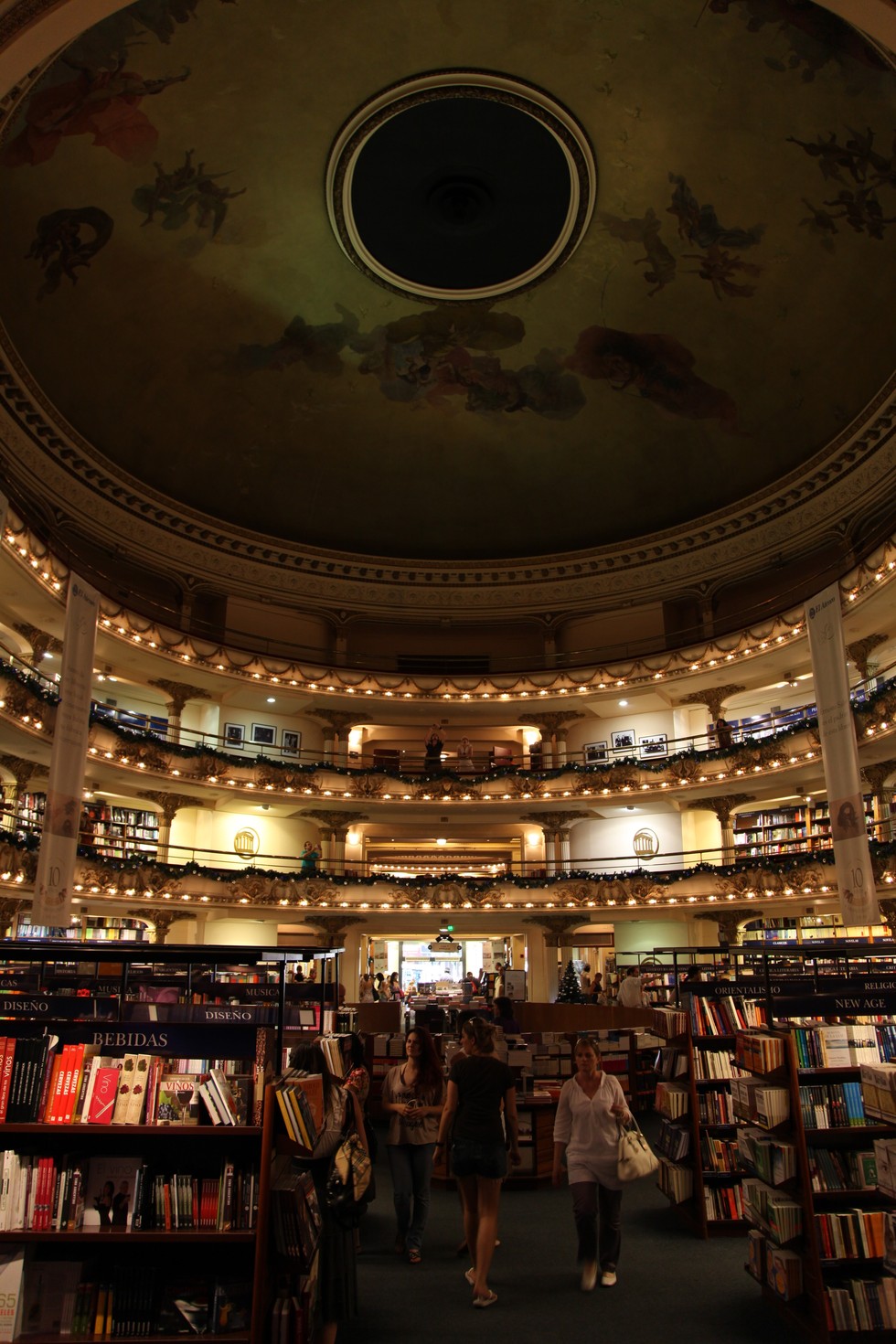 Wikimedia Commons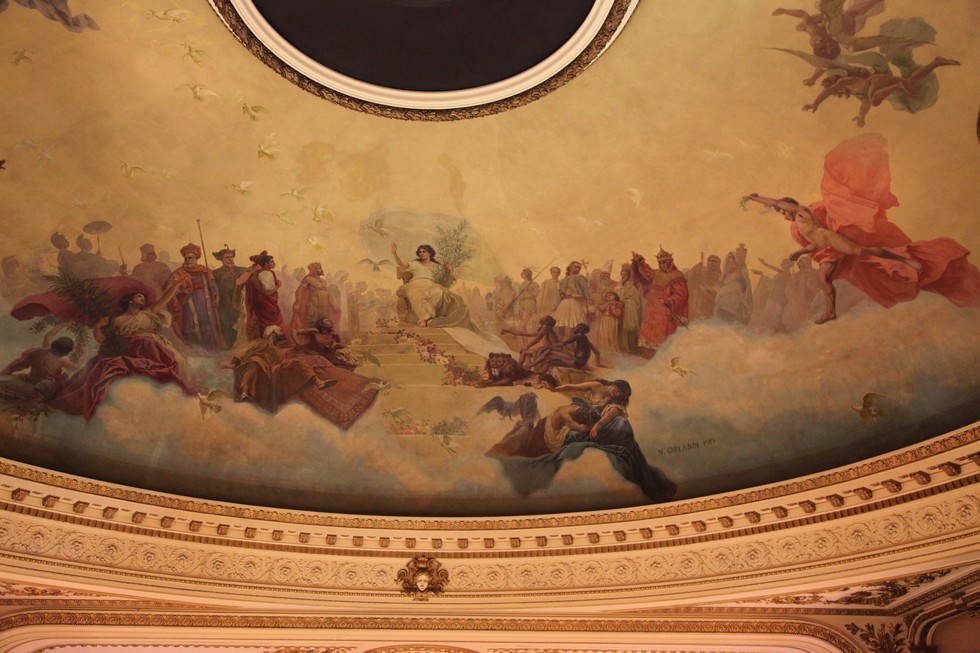 Wikimedia Commons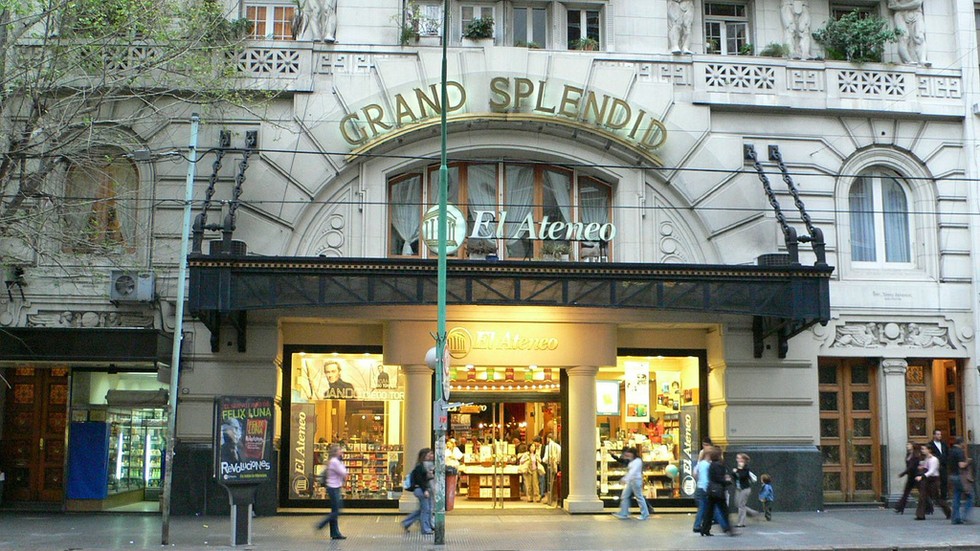 Wikimedia Commons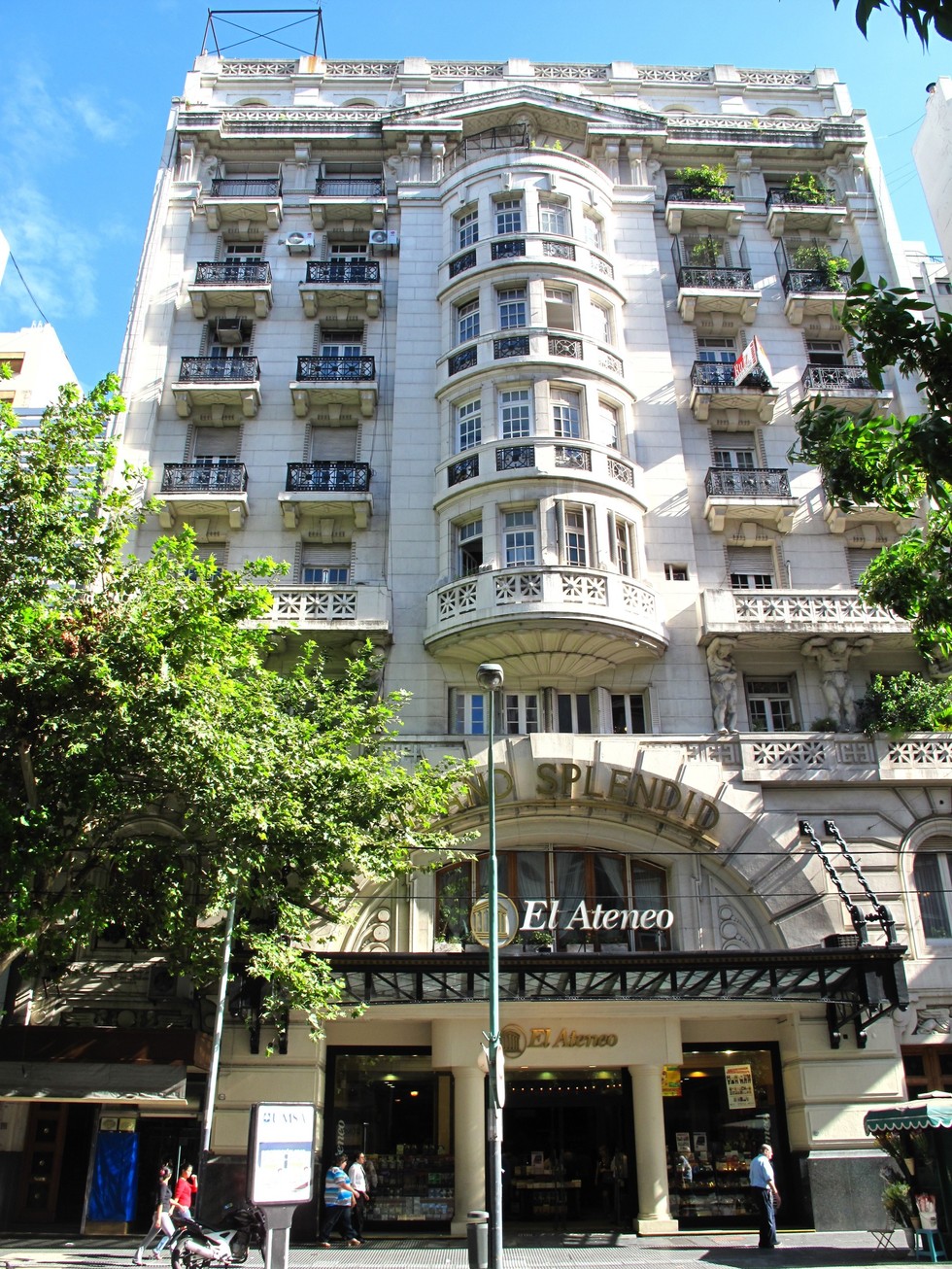 Wikimedia Commons