George H. W. Bush Gives Update On Cancer-Stricken Boy He Shaved Head For
Former President George H. W. Bush made headlines three years ago when he shaved his head in support of a young boy battling cancer. The former POTUS took a photo with a then-2-year-old Patrick, who was undergoing chemotherapy to treat leukemia. Patrick is the son of a Secret Service agent that worked on former President Bush's security detail.
At the time, Bush told his granddaughter, Jenna Bush-Hager, that he wanted to shave his head because other members of his security detail had done so. He told her that he felt as though it was the "right thing to do," according to Today.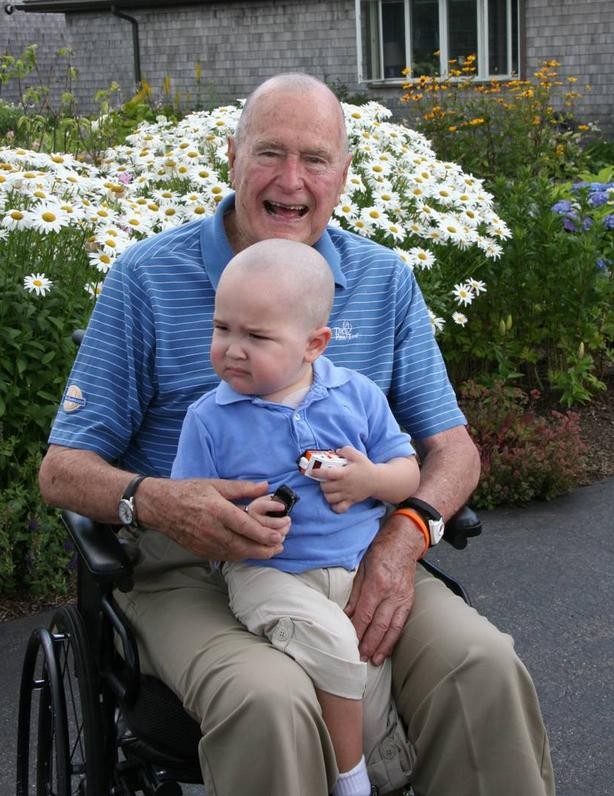 Twitter
Three years later, Bush wanted to update the world on Patrick's status and he had nothing but happy news to report. He also uploaded a new picture of him hanging out with Patrick, this time with hair!
"Incredibly #thankful that my friend Patrick, the courageous young man (with hair!) to my left, is feeling and doing much better these days," Bush tweeted on Nov. 21. The 92-year-old wore a big smile in the photo with Patrick, happy to see the young boy doing well.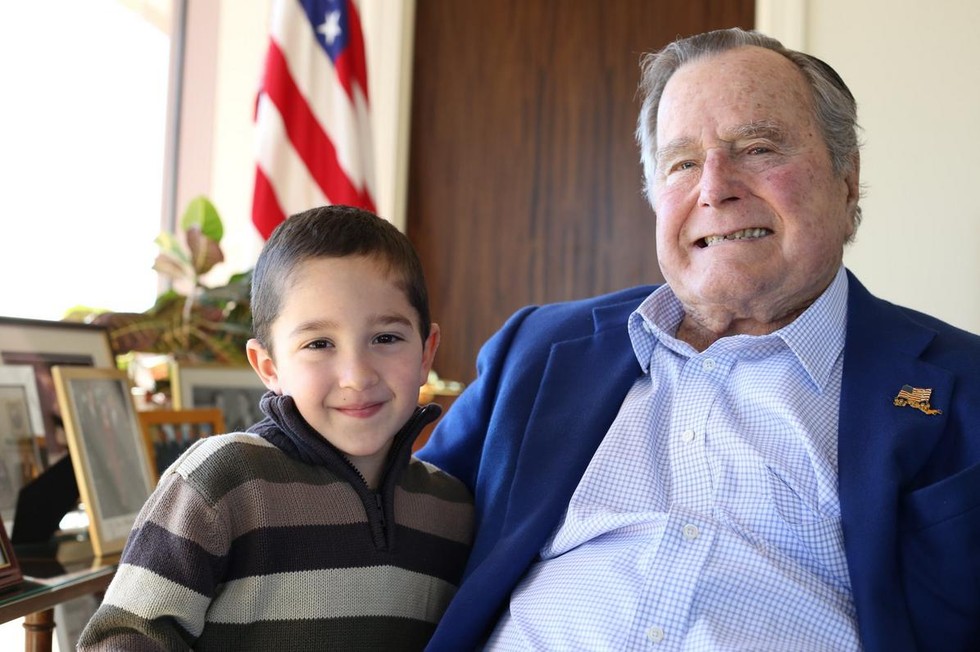 Twitter