Deaf Dog Missing For 9 Years Is Reunited With Owner
Brownie had been missing for nine years. The 15-year-old Lhasa Apso was recently reunited with his owner after being left in front of a tattoo parlor and turned into an animal shelter. According to Inside Edition, the dog was taken in by Arizona Shih Tzu and Small Breed Rescue where it was discovered that he was micro-chipped.
While this is usually a great thing, the people at the shelter wondered if the chip would lead them to the dog's owner because sometimes the information on the chip is outdated. Fortunately, the name on the chip led the animal rescue shelter straight to Brownie's owner. They sent the woman a Facebook message and were so happy that they had the right person!
"We asked her if she ever owned a dog named Brownie and it all came together from there. Her mother was still carrying the original flyer in her car. They had searched so long and hard for him that they had re-registered the microchip with another company six years after he disappeared hoping to still find him," explained Kathy Hamel, owner of Arizona Shih Tzu and Small Breed Rescue.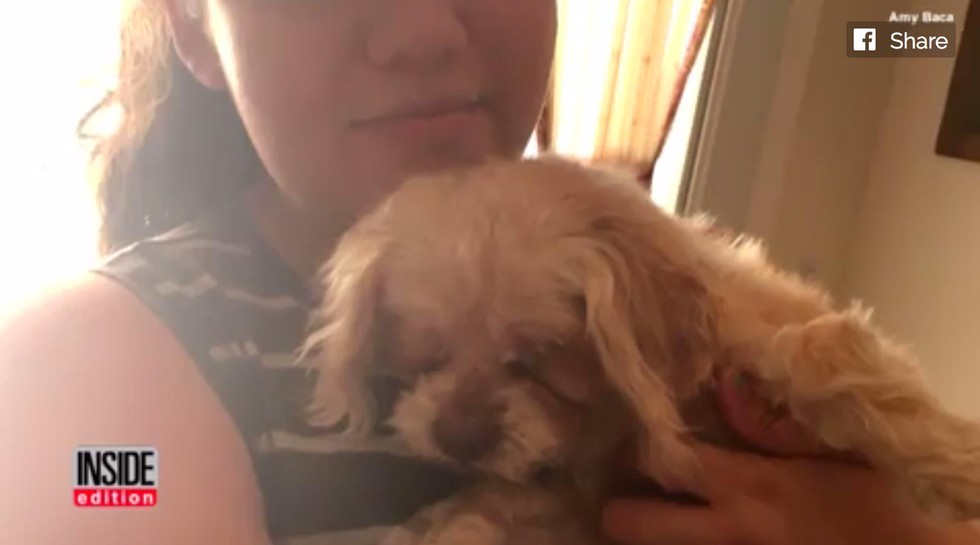 Amy Baca said that the dog -- who is now deaf and blind -- ran away from home after someone accidentally left the door open.
"We think someone took him. We were always looking for him and putting out flyers. On Friday I got a message on Facebook and she asked if it was my dog and sent me a picture. I thought at first it was trick because we have been getting a lot of prank calls out it with people saying it was him and asking for money," Amy said.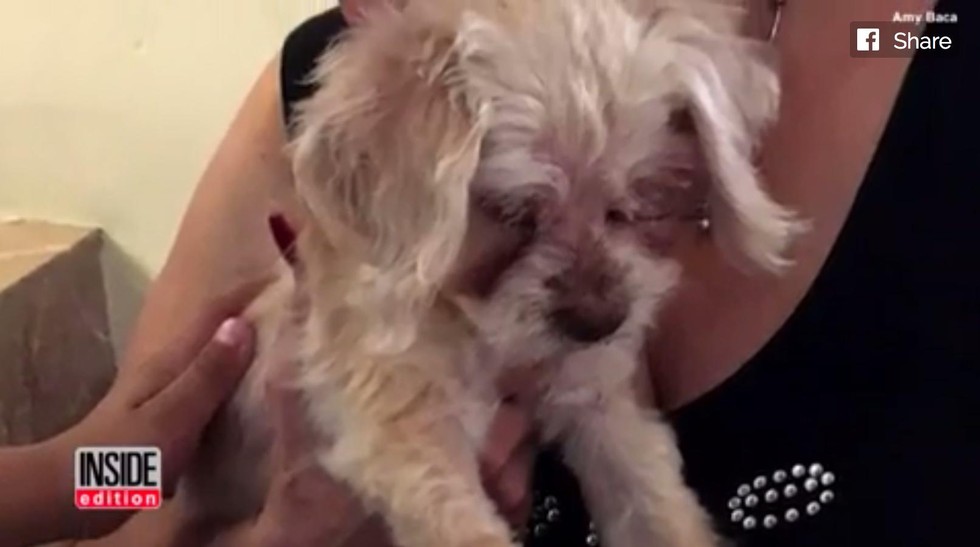 Once she was reunited with Brownie, she couldn't help but tear up.
"I was crying. The conditions that they found him in, you could tell he was neglected. We are overwhelmed and really grateful for her (Hamel). I've heard of dog rescues, I just never in a million years thought I would see him again. I don't know how much longer he's going to live but at least we know he's back home with family," she said.