Dad's Search For Autistic Son's Favorite Blue Cup Goes Viral
A dad from England named Marc Carter is on a mission. His son, Ben, is 13 years old and has a favorite blue cup. While many kids tend to cling to something simply because they love it so much, this situation is a bit different. You see, Ben is autistic and has taken such a liking to this blue cup that it's the only thing he will drink out of. The problem is that the manufacturer no longer makes this blue cup, making it near impossible to find.
According to BBC News, the Tommee Tippee cup search has gone viral on social media. There are people all over the world -- even in Australia -- who have the blue cup and have promised to send it to Marc so that Ben can use it.
Marc started making waves on Twitter under the name @GrumpyCarer. He explained that his son has used these cups since he was a toddler and that he wouldn't drink out of anything else, making the blue Tommee Tippee cup essential to Ben's life.
"Ben hasn't drunk at school since the age of 5, he doesn't drink outside the house so we can't go anywhere. People say he will drink when he's thirsty but two emergency trips to A&E with severe dehydration say otherwise. The cup keeps him alive. If we lost the cup and couldn't find another Ben would die. He would be put on fluids in the hospital but he would yank out the tubes. This tiny blue cup dictates our life," he said.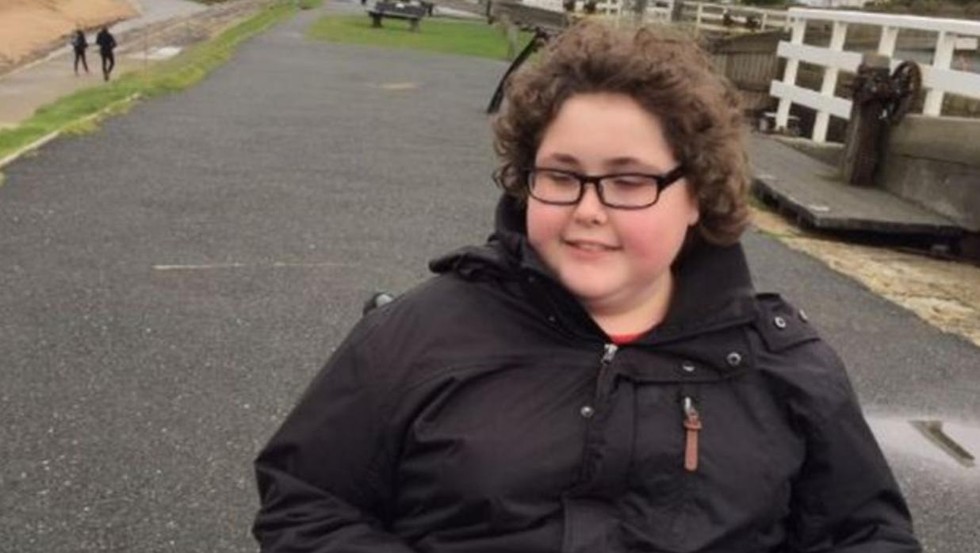 So far, hundreds of Twitter users have tried to help Marc Carter get his hands on more of these blue cups. Some have the cups on hand while others have simply shared the message in hopes of helping this family out. The people over at Tommee Tippee even got word of the story and are trying to help Marc and Ben.
"The cup he previously had was a Tommee Tippee cup that we made for Boots in the late 1990s and our team is currently looking through all our archive product samples to see if we have one that's just right for Ben," said global head of consumer experience, Sarah Scott.
Marc has been overwhelmed by the response he has received so far.
"I cried. It's been incredible. I didn't expect it. I've had people tweeting to say good luck and people looking in their cupboards for the cups. They don't know me - it's been amazing and moving. I feel humble. It's a lovely thing. I'm asking for a little blue cup and that is what is touching people. I've said I'd pay for the postage but people don't want it. Ben might need this cup for the rest of his life so it will be great to have stock. It would be life-changing," he Carter said.