Slender Miss Iceland Quits Pageant After Being Told To 'Lose Weight' - See Her Photos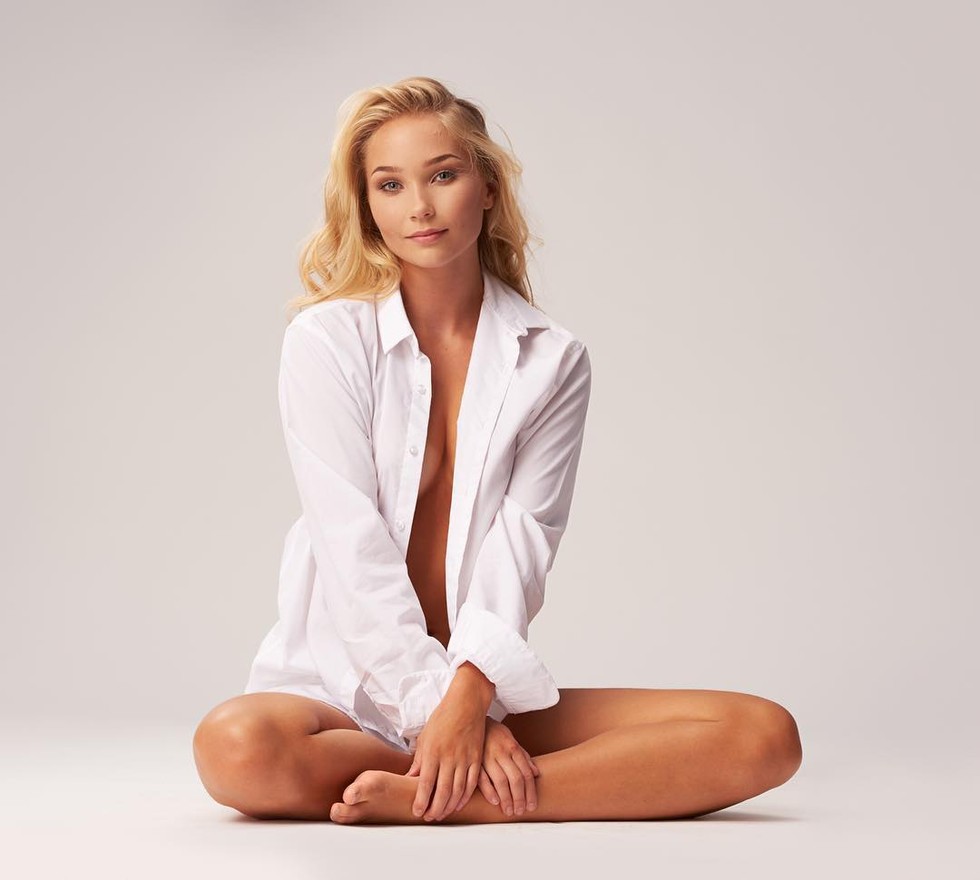 Instagram/arnayr
Arna Ýr Jónsdóttir decided to quit the Miss Grand International event held in Las Vegas after she was reportedly told to lose weight. According to the Telegraph, Arna Ýr Jónsdóttir was competing as Miss Iceland when she was allegedly delivered a low blow. She posted a photo of a hand-written "goodbye" letter on Instagram.

"I am a very strong woman, but sometimes my strength isn't enough. Your staff told me that I had to lose weight for the finals because I have too much fat on me and also too big shoulders. They told me to lose weight and you would like me more," Miss Iceland wrote.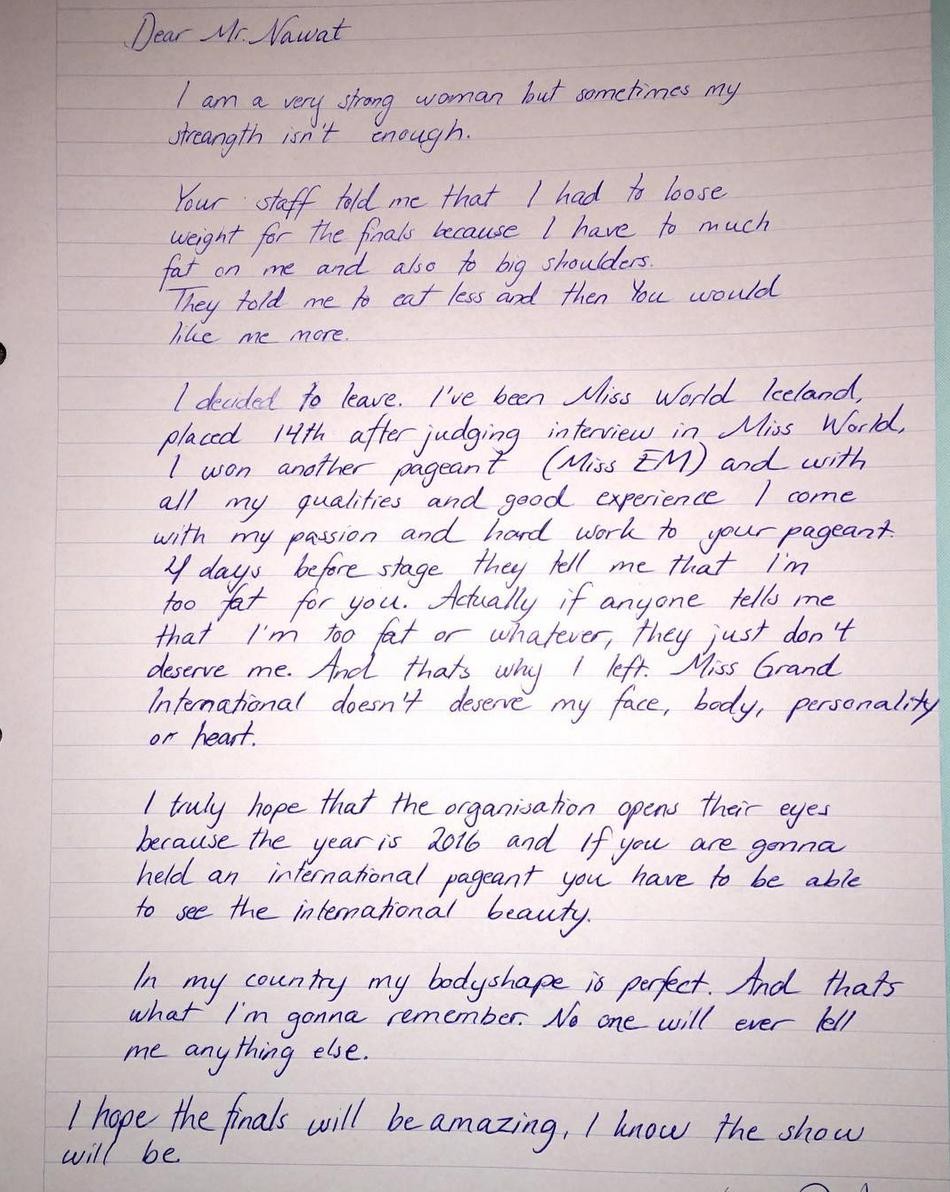 Instagram/arnayr
"I decided to leave. I've been Miss World Iceland, placed 14th after judging interview in Miss World, I won another pageant (Miss EM) and with all my qualities and good experience I come with my passion and hard work to your pageant. Four days before stage they tell me that I'm too fat for you. Actually, if anyone tells me that I'm too fat or whatever, they just don't deserve me. And that's why I left. Miss Grand International doesn't deserve my face, body, personality or heart," she added.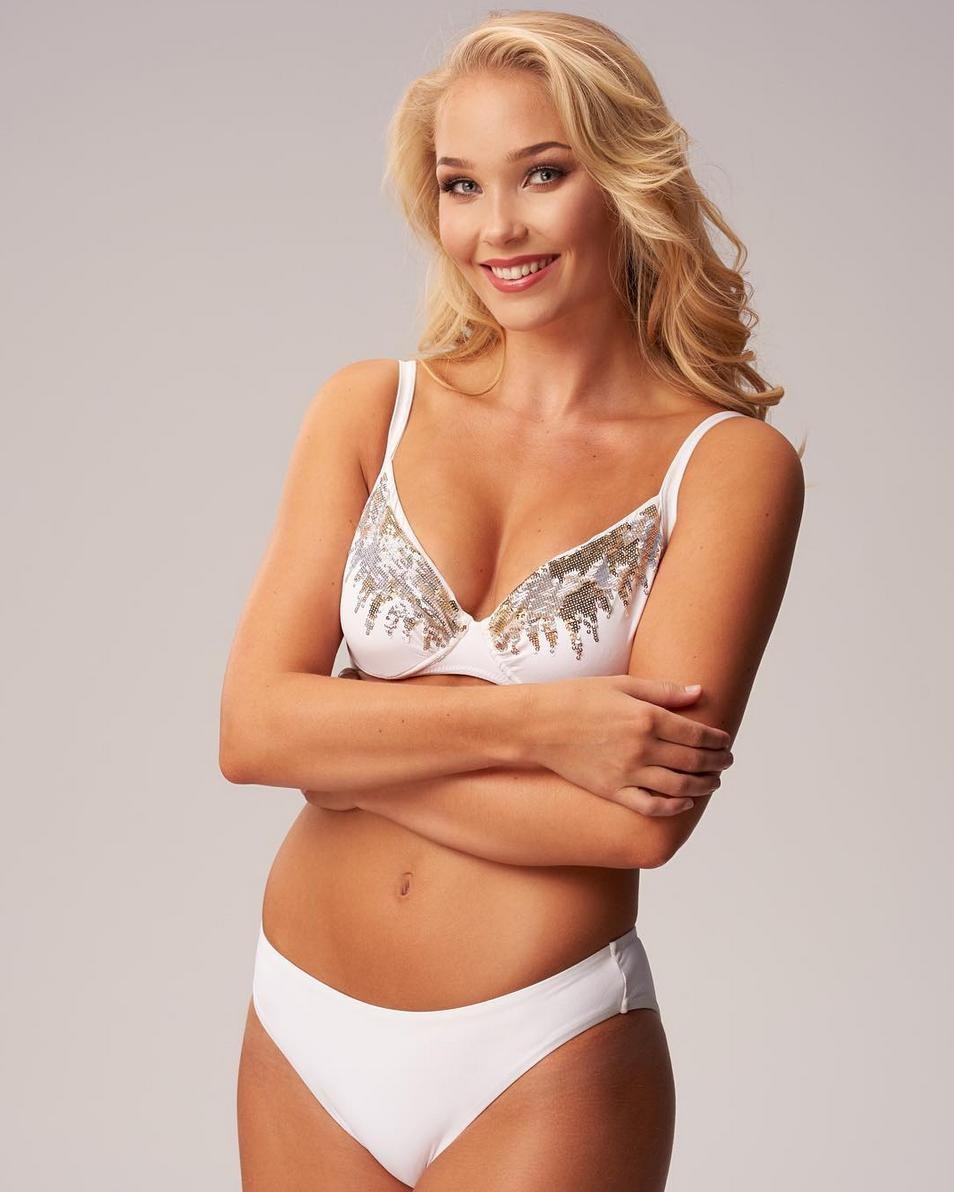 Instagram/arnayr
As a member of the Icelandic national athletics team, Arna Ýr Jónsdóttir considers her body to be more athletic than skinny. She mentioned that she has broad shoulders and that's because of her athleticism.