Belgian Teen Transforms Into Audrey Hepburn & Other Iconic Hollywood Stars
The beauty of film stars excites us so much that some people fantasize about looking like them or dressing like them. While most of us accept that we might never get a chance to look as beautiful as celebrities do, there are some people who don't give up the dream and cross boundaries to satisfy this desire. We may never know how these people manage to imitate actors so well.
There's one individual who dresses up like iconic movie characters and freaking nails it. An 18 year old from Puurs, Belgium, has successfully recreated vintage Hollywood looks using makeup and different hairstyles. We guarantee you'll do a double take when you see the pictures.
Annelies van Overbeek, a fashion enthusiast and self-described "girl with big dreams and a vivid imagination," started recreating these looks a year ago. After getting a pixie cut, everyone started telling her that she looked like actress Audrey Hepburn. So she took the opportunity and started recreating the looks of Hepburn, Vivien Leigh and even Daniel Radcliffe from "Harry Potter!"
Check her out below looking like Vivien, who played Scarlett O'Hara in "Gone With The Wind." Annelies created the look with absolute perfection, and the eyebrow lift is unbelievable!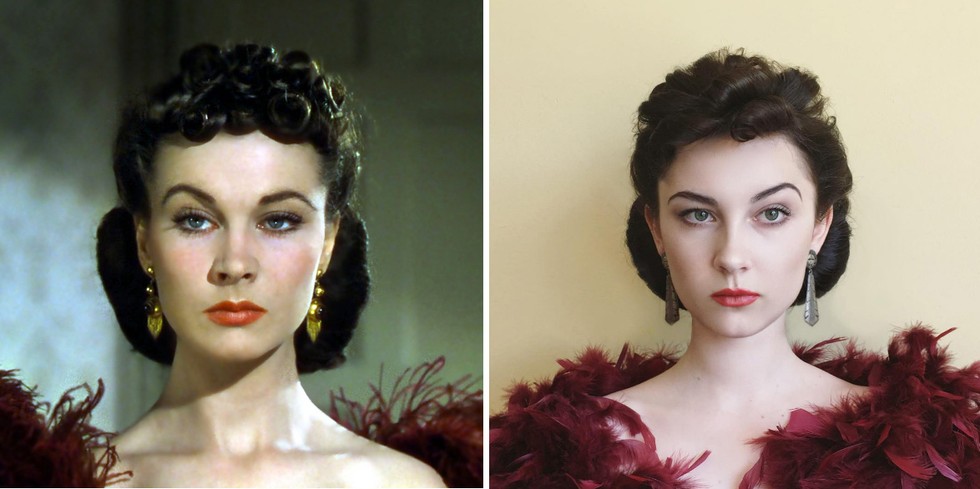 The real Vivien Leigh and Annalies' amazing interpretation
"Breakfast at Tiffany's" is an iconic film, and those who have watched it have dreamed of dressing like Hepburn, who played Holly Golightly. Those jewels, dress and the crown -- we can't even talk about it without drooling over it.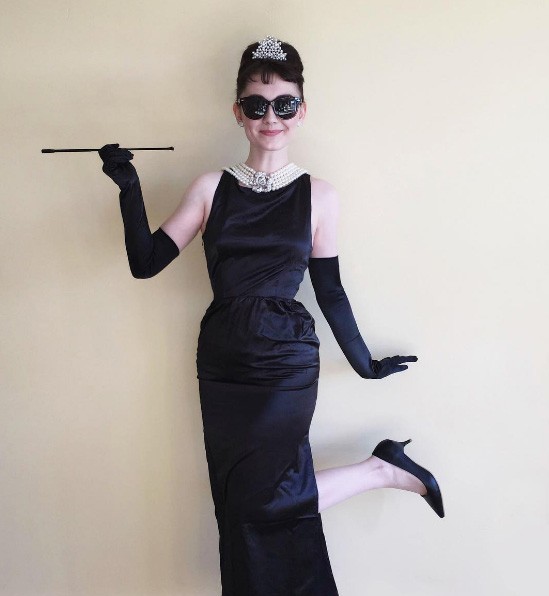 Annelies as Hepburn in "Breakfast At Tiffany's"Instagram/anneliesvanoverbeek
Here she is channeling Hepburn from "Roman Holiday."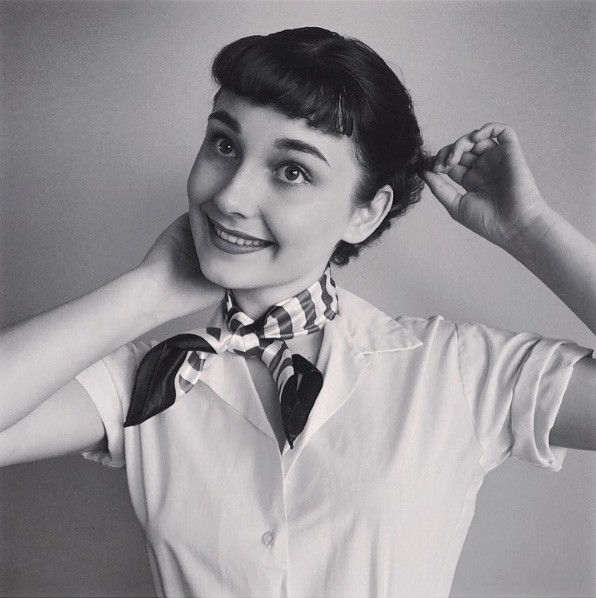 Channeling Hepburn in "Roman Holiday"Instagram/anneliesvanoverbeek