Arizona Couple Adopts Five Siblings To Keep Them From Being Split Up In Foster Care
An Arizona couple is making headlines this week after they did a wonderful thing on National Adoption Day.
According to People Magazine, Brenda and Curt Heuer have been foster parents for several years and have had 52 children come to live with them before finding their new families. Recently, Brenda and Curt were fostering five siblings and they didn't want to see the children split up when put back into the system. For this reason, the Heuers decided to adopt all five children.
The kids -- ages 9, 7, 6, 3, and 2 -- have been living with the Heuers since February 2015. They "officially" became a family on November 19.
"They call us mom and dad. We're such a family, we go camping together, and we're going to take them to Disneyland for their adoption celebration. We needed to keep these kids together," said Brenda. "These kids mean a lot to us. We have such good times together and we are doing everything we can to be good parents, we couldn't wait to welcome them into our home — officially! We decided to do it on National Adoption Day, because how fun is that? And there are a ton of parties and celebrations going on."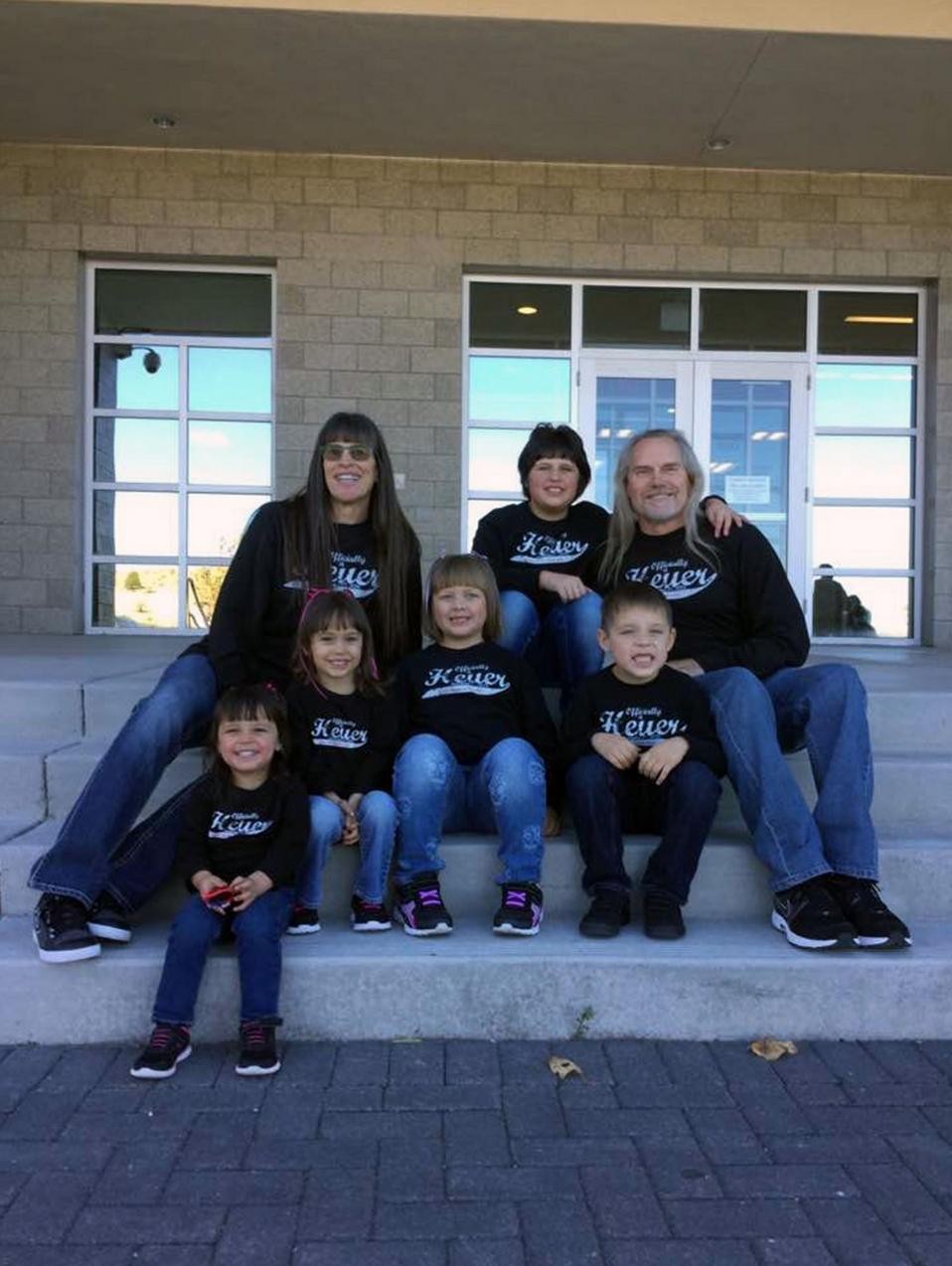 The family of seven has adjusted to their new lives effortlessly. They all seem to love each other so much, and Brenda and Curt couldn't be happier with the decision that they made.
"It's our job as parents to teach our kids right from wrong and how to be good citizens. Everything feels right," Brenda said.
So, will Brenda and Curt end up fostering more children in the future? While they are content at home with their new kids, Brenda says that anything is possible. "You never know," she responded when asked about fostering more kids.