Harry Potter-Inspired Sweaters Are A Real Treat For Potterheads
Harry Potter has been popular for kids as well as adults for a very long time and for all the right reasons. Who doesn't like a taste of adventure with a bit of imagination to break the monotony of our daily lives?
Hardcore Harry Potter fans, who've read the books and watched the films a gazillion times, were understandably disappointed when it came to an end. It was like losing a piece of childhood.
Fortunately, there are tons of Harry Potter goodies to purchase: books, magic wands, action figures, jewelry and, our personal favorite, sweaters. They were a style statement then and still are now. It's possibly the only way a muggle can embody Harry Potter's world.
So let's check out some of the coolest sweaters and sweatshirts to keep us muggles satisfied and keep a little part of our favorite series close to our hearts.
This sweatshirt is a perfect choice for obsessive Harry Potter fans who don't mind its bold message and bright color. Let grandma know you prefer this and not one of those ugly Christmas sweaters this year.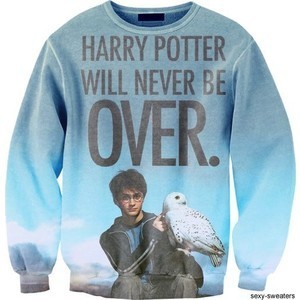 Source
This sweater with the initials of Harry's best friend Ron Weasly is probably the best thing to give your Potter fan best friend. He or she will surely be more than happy to wear it. Plus it will save them from the cold.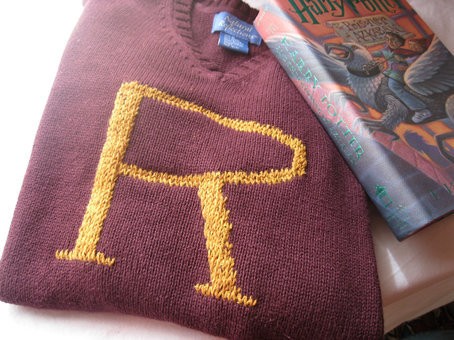 Source
This sweater, from an iconic scene between Ron Weasly (Rupert Grint) and Harmione Granger (Emma Watson), is something of an inside joke among Harry Potter fans. Also, it's part of the not-to-miss first scene in which the chemistry between the two of them was starting to build.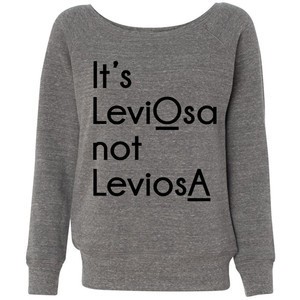 Source