30 Highly Amusing Photos Of Cats Sleeping On Dogs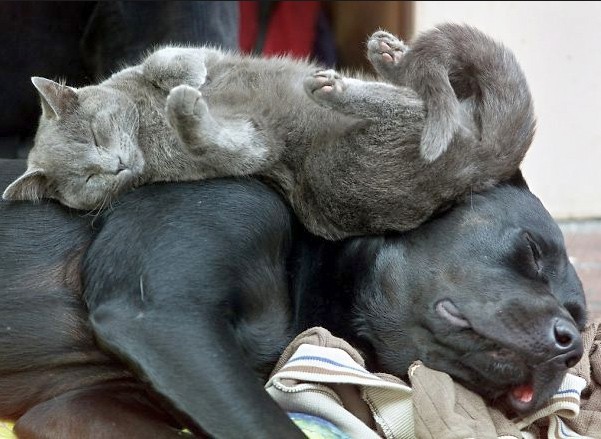 Boredom Therapy
Cats and dogs don't always see eye to eye, but that doesn't mean they can't get along. Pets usually don't get to pick and choose who their housemates are, so if the human who runs the house decides to bring in a pup who needs a home, there's not much the kitty who rules the roost can do about it.

As they say, if you can't beat 'em, join 'em — and that's exactly what the cats in the photos below did. They figured out that living together with a dog isn't so bad, especially when it's pretty comfy to use the furry pup as a couch.
One look at these adorable photos of cats sleeping on dogs may have you thinking it's time to adopt another pet. Seriously, cats and dogs getting along? That's a beautiful thing! You can't help but smile when you look at these fuzzy friends cuddling up together.
1. A fuzzy love seat for two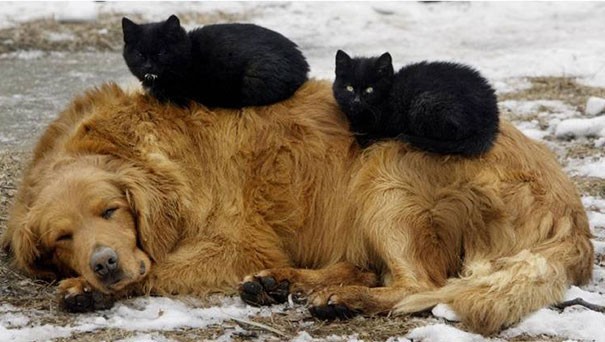 BoredPanda
2. Nice bunk bed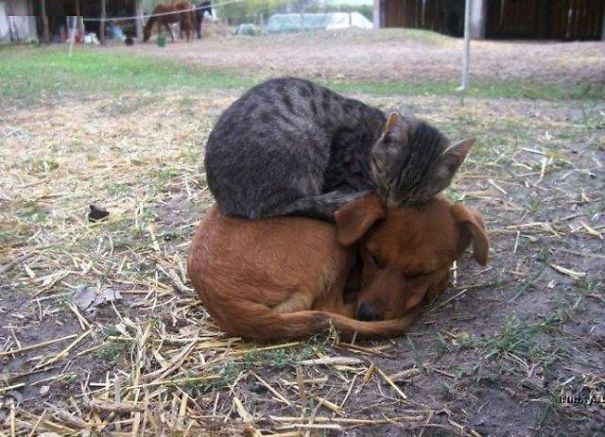 funny-pictures.picphotos.net
3. Aww! How cute — they match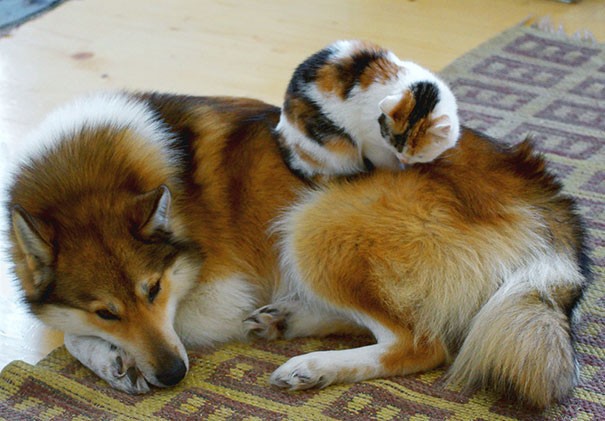 matinlumineux.blogspot.com
4. This dog has a special cat hat complete with furry ear warmers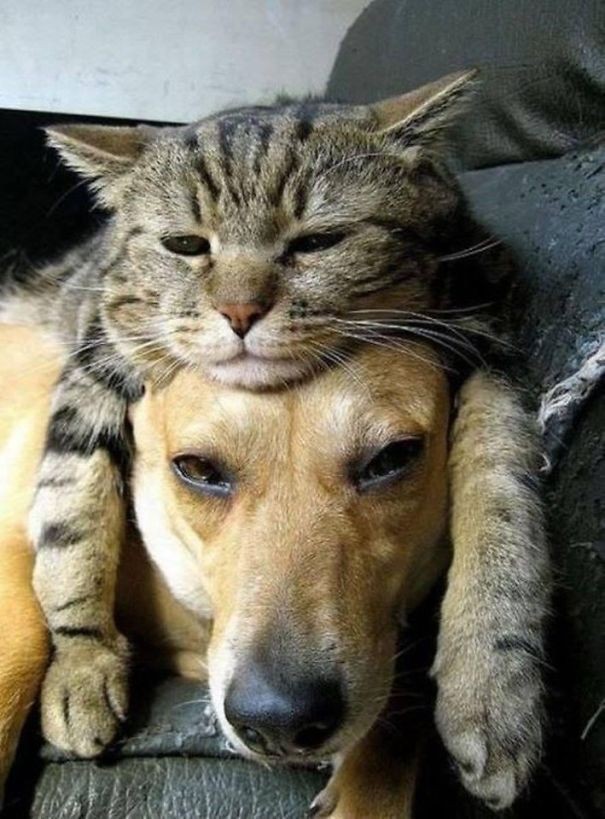 imgur
5. Bearskin rugs are so outdated — a fuzzy dog is much cozier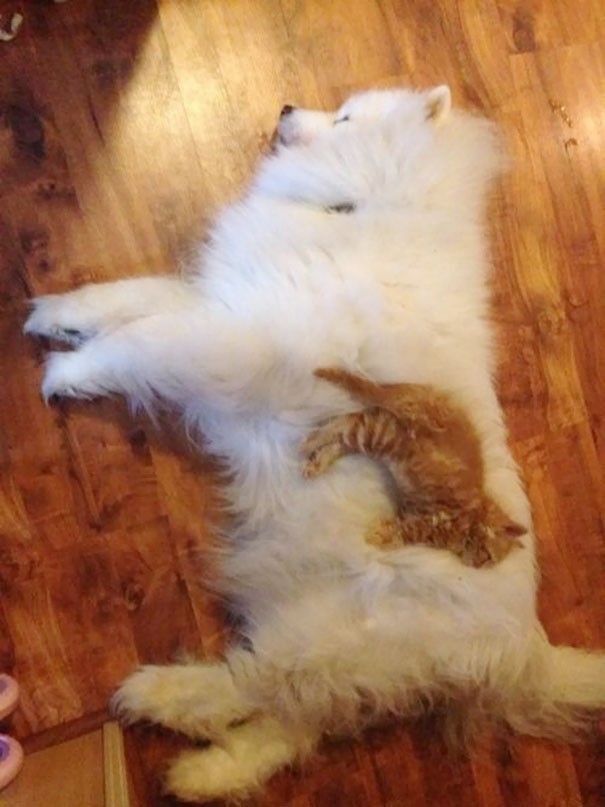 yummie4mytummie