25 Decorative Pumpkin Projects That Aren't Your Average Jack-O'-Lanterns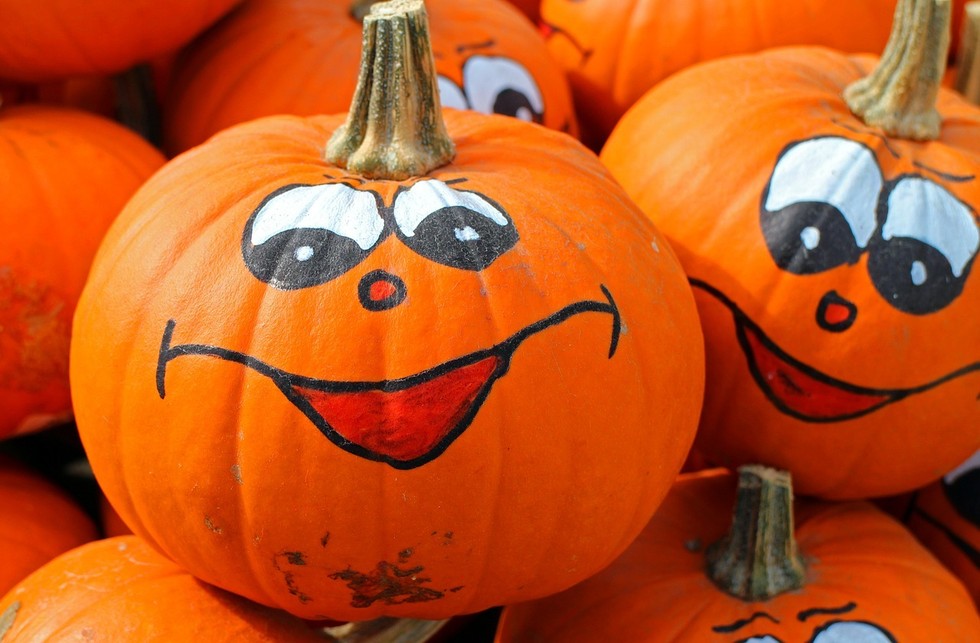 Nothing says 'tis the fall season like a smiling jack-o'-lantern sitting on your front steps. But if the messy process of gutting a pumpkin and wielding a sharp knife to carve out some triangle eyes and a toothy grin isn't your thing, we've come up with more than two dozen decorative pumpkin projects that will impress your friends and neighbors.

For most of these projects, paint, glue, and a little imagination is all that's needed to give an average pumpkin a whole new look.
That said, there are a few pumpkin projects that require a bit more effort, and at least one that will require you use a knife. However, if you don't want to relive that bloody finger you got last year when you tried to carve the New York City skyline into your pumpkin, you can just admire the photos.
1. Hungry? Do-nut eat these painted pumpkins!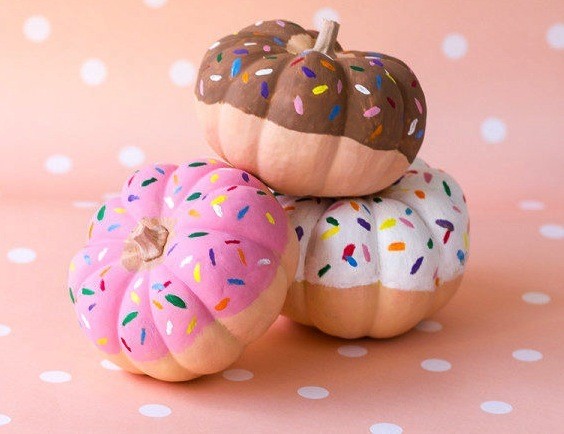 Donut pumpkinsPinterest
2. These faux glass pumpkins look so classy!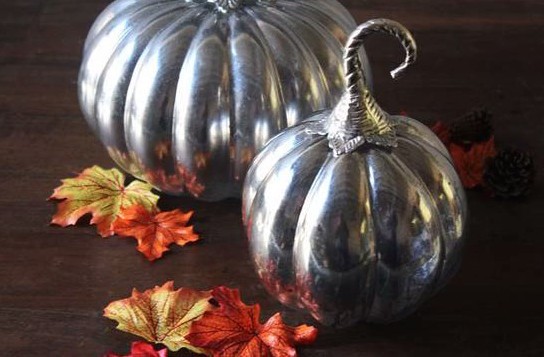 Faux glass pumpkinsPinterest
3. A cat lady's dream pumpkin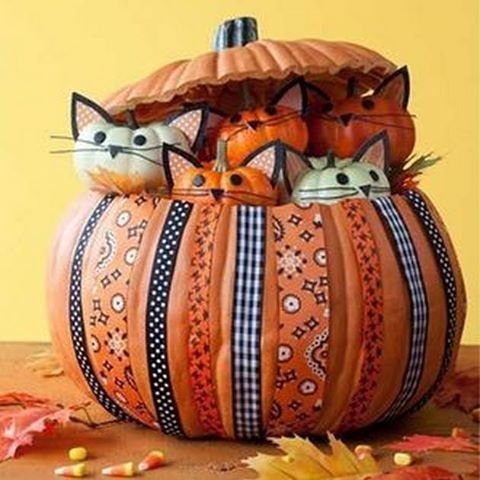 Kitty pumpkinPinterest
4. This pumpkin just got inked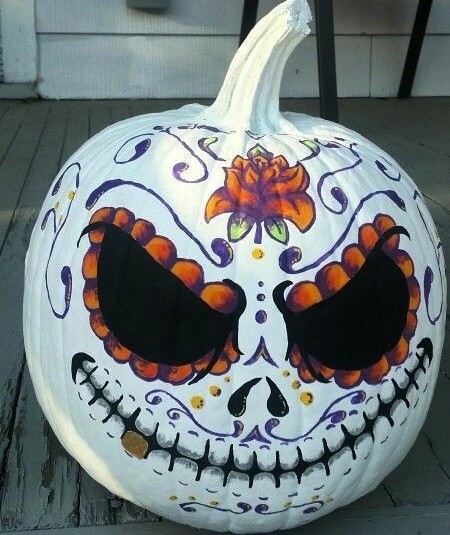 Painted PumpkinPinterest
5. Warn your neighbors — zombies are present.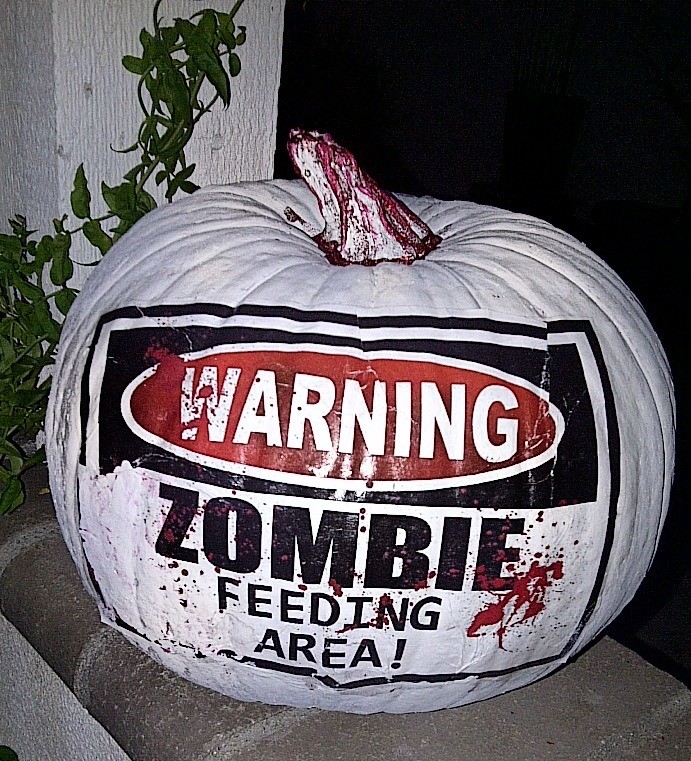 Zombie warningPinterest