15 Celebs Who Look Amazing Without Makeup
It sounds a bit cliché, but I'm a firm believer that beauty IS in the eye of the beholder, is skin deep, and blah, blah, blah -- you get the point. We all have our bedhead days and need to get primped up for whatever reason. However, somewhere in our span of creation, we've built up a dependency on superficial things, like makeup and the like.
Nowhere else does it play out as much as in the life of a celebrity. Women -- and men celebs are constantly on the go -- assuming they're working and haven't yet suffered the ratings slide -- and constantly in the public's eye. A little blush and foundation here, and a little Botox and mascara there, and life is peachy until the darn stuff starts running, and suddenly an A-lister looks like a hot mess.
Often, the ever-watchful eyes of paparazzi, catch famous persons out in public when they haven't had time to get all dolled up. Face it: celebrities are people too and have bad skin, acne, blemishes, and other facial defects they'd rather conceal with, well...Concealer. Suddenly, their photo appears on social media that shows them looking au naturel. I'd argue that's when they look their best -- the way nature intended.
We've found 15 lovelies that are still beguiling and drop-dead gorgeous even with all those cosmetics hiding their natural looks.
1. Chelsea Handler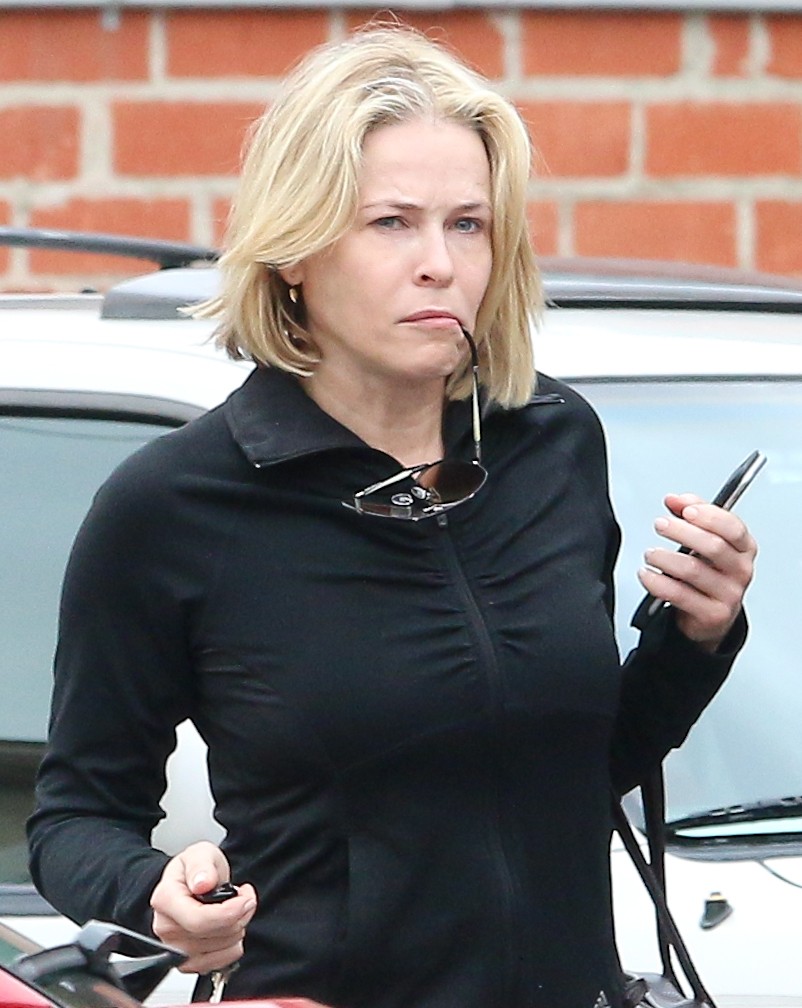 Go ahead, make my day!WENN
The comedienne regularly pokes fun at herself, and we wouldn't be surprised if she created a personalized caption for this photo with "Bad hair day," "Me after breaking up with Fiddy," or even -- based on the title of her memoir -- "Are You There, Vodka? It's Me, Chelsea."
2. Elle Fanning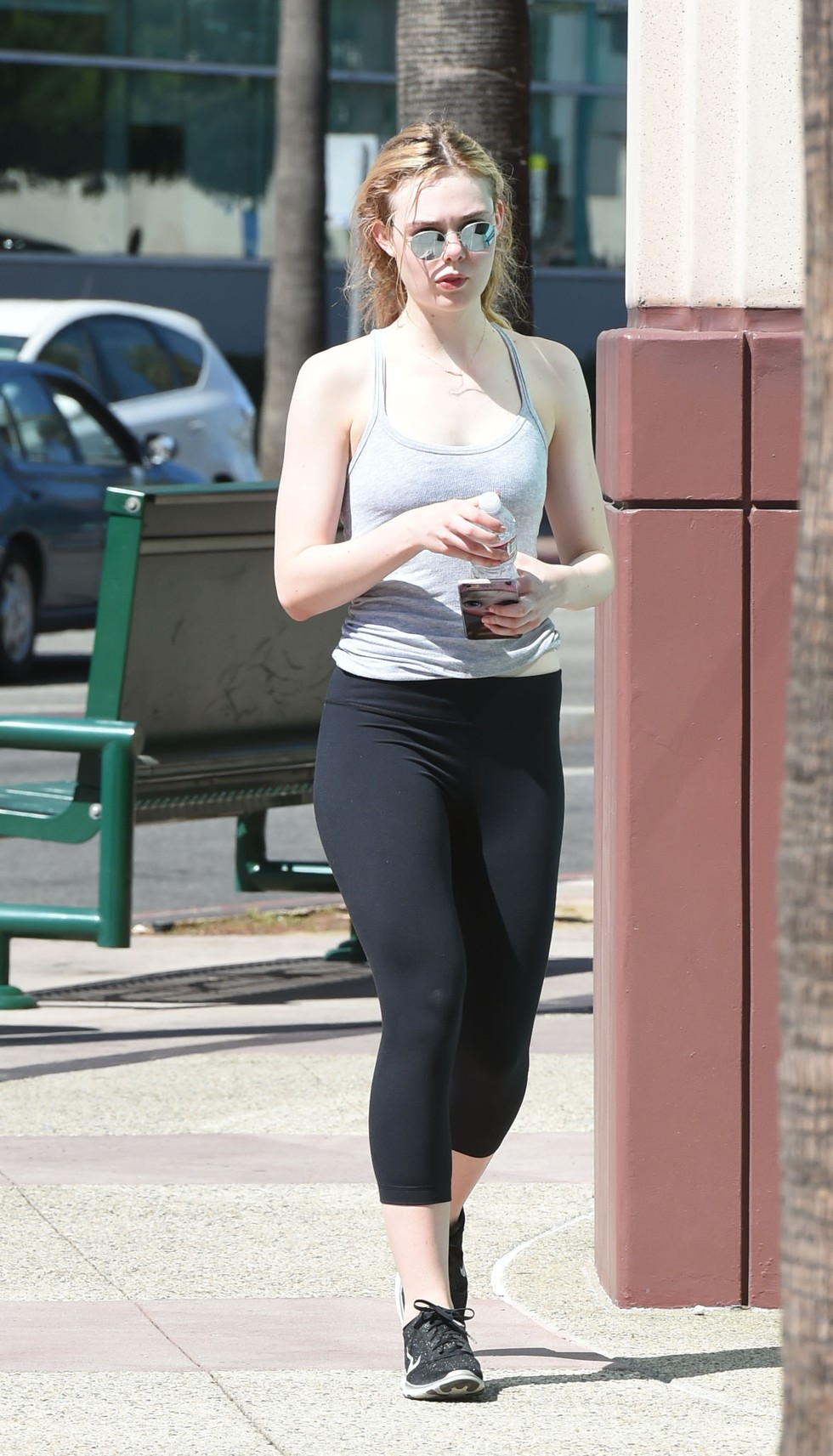 If I don't look at them, maybe they won't look at meWENN
If her eminent greatness, Joan Rivers, were still alive, she would probably roast Elle Fanning alive on the Fashion Police. Face it; the paps have a penchant for snapping unflattering images of celebs, even those who've gone through the rigors of putting on a fresh face. To be fair, we'd have to disagree with the Comedy Queen; Elle looks amazing and looks like a modeling owning the catwalk after putting in work at the gym.
3. Ariel Winter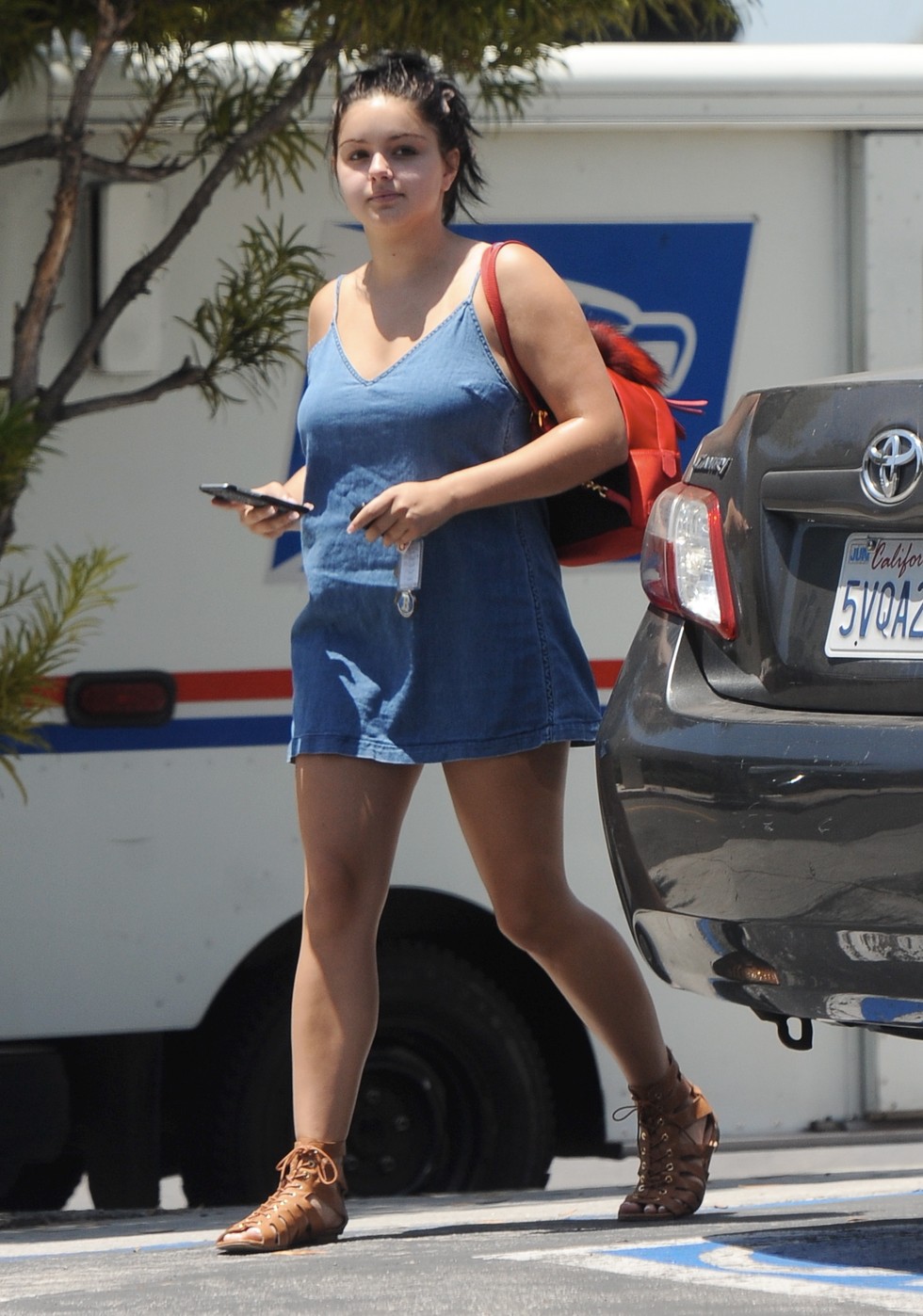 Won't they ever go away?!WENN
On Modern Family, she plays the role of Alex Dunphy, a nerd. In real life, she's more like the subdued Barbra Gordon whose alter ego is the super sexy Batgirl in the Batman TV series (starring Adam West). No sooner than Ariel turned 18 did she start shedding threads and showcasing her ample top and bottom assets. Although Ariel's dressed down and covered up in this photo, she's still a princess.
4. Sharon Stone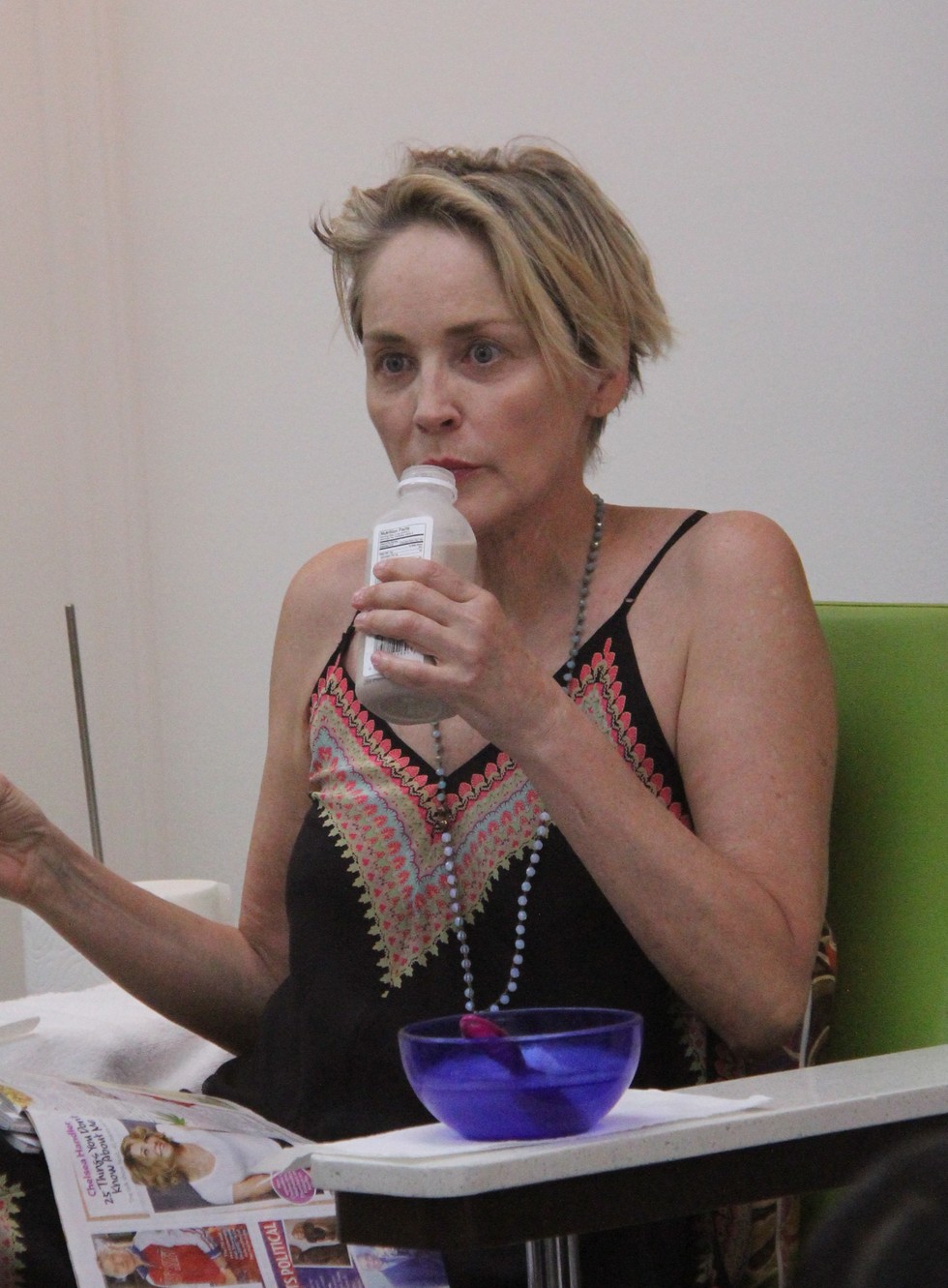 I thought I gave them the slipWENN
She may look "Stone-faced" in the photo; getting a mani-pedi tends to do that, but there's nothing hardened about the Basic Instinct actress. Bazaar once called Stone "preternaturally youthful," and that is spot on for a woman who's approaching her sixth decade of life.

On wearing makeup products:
"I thought, 'Okay, I'm going to wear a little less makeup and more jewelry. I'm going to wear bolder pieces: huge earrings and bracelets and necklaces.' [I think of] women I admire, like Carmen Dell'Orefice and Paloma Picasso, women that have these really powerful looks. I might as well just go with it."