14-Year-Old Girl Transforms An Old 1974 Camper Into A Really Cool Hangout
Most 14-year-old girls would prefer to spend their summer vacations with friends, at summer camp or on a family vacations. But Ellie Yeater from Williamstown, West Virginia, decided to do something different during her break from school. Rather than hitting the mall, playing games or lounging on the sofa, she chose to devote her time to something useful. She bought an old camper and transformed it into something pretty amazing.
Ellie's family owns a 60-acre property and her older brother already has his own cabin on the land. She also wanted a space of her own -- a cozy escape that would be a little cuter and closer to the house. This led her to search for an old camper with a $500 budget.
She found an old 1974 fallen-down camper and bought it for just $200. She used the rest of the savings in the renovation. She wanted to transform the camper in a way that would reflect her personality.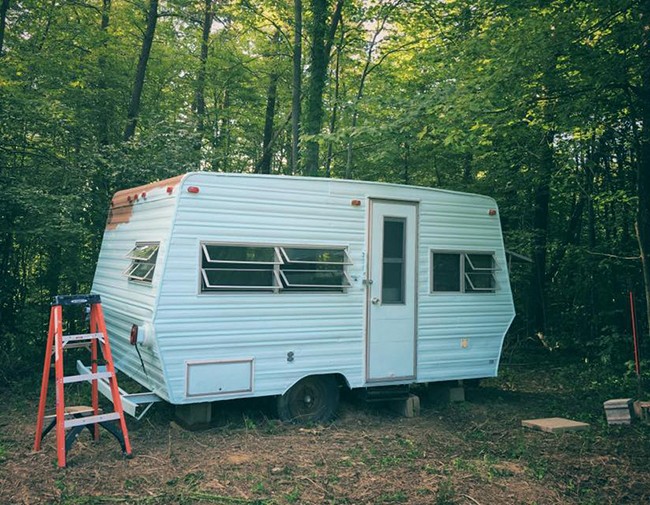 Woodworking Adventures
The camper was in pretty bad shape and in dire need of repair. Originally, it had been used mostly for camping and hunting purposes. Before starting the work, the camper had to be gutted and cleaned properly.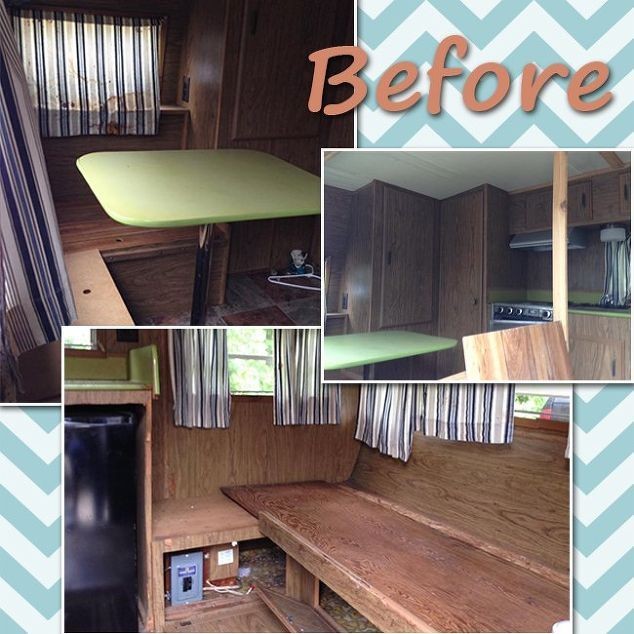 Woodworking Adventures
Ellie then got to work. She purchased paint, fabric, flooring and other materials for the renovation. Her father helped her buy some wood and other roofing materials.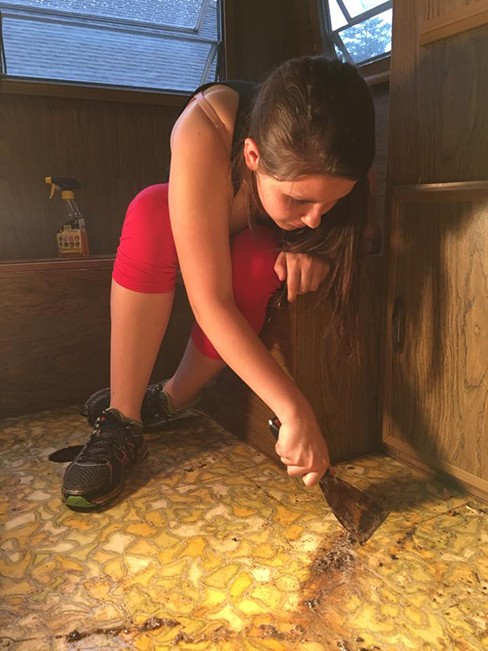 Woodworking Adventures
Ellie's father and grandfather helped her with most of the carpentry work, and her grandmother gave her curtains to hang inside.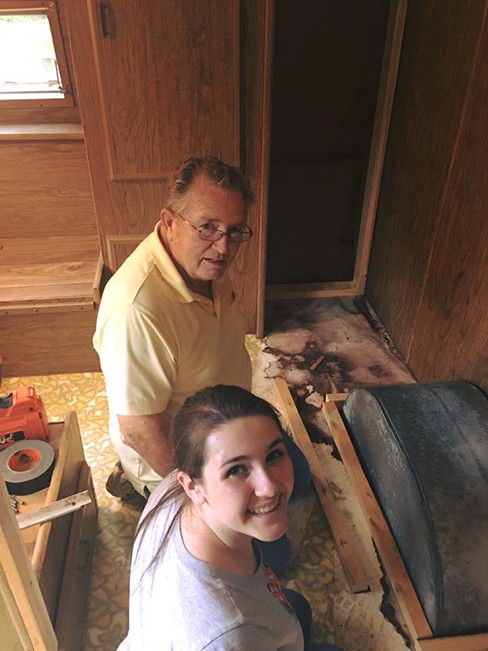 Woodworking Adventures
She wanted the place to be cozy, homey and special. She had a tough time deciding what color to paint the walls. She eventually decided on a peachy color scheme for the entire interior of the camper and later filled the walls with polka dots.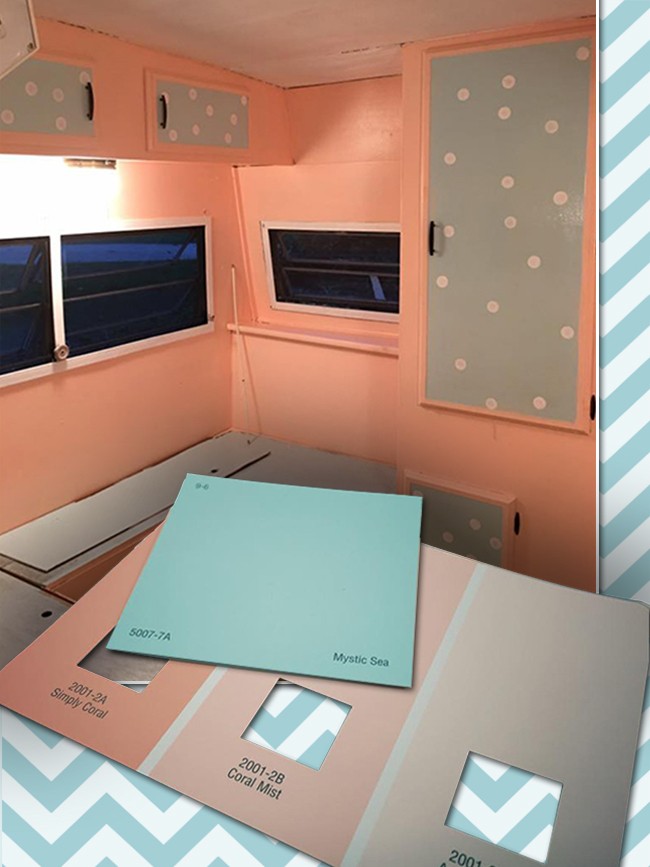 Woodworking Adventures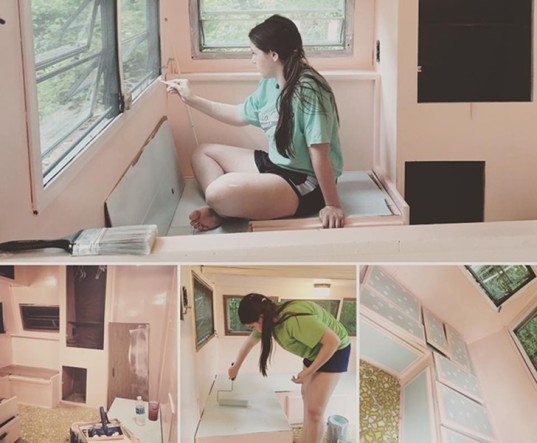 Woodworking Adventures
After the walls were done, she installed the flooring. She took out the old floor and wood paneling and placed in new tiles.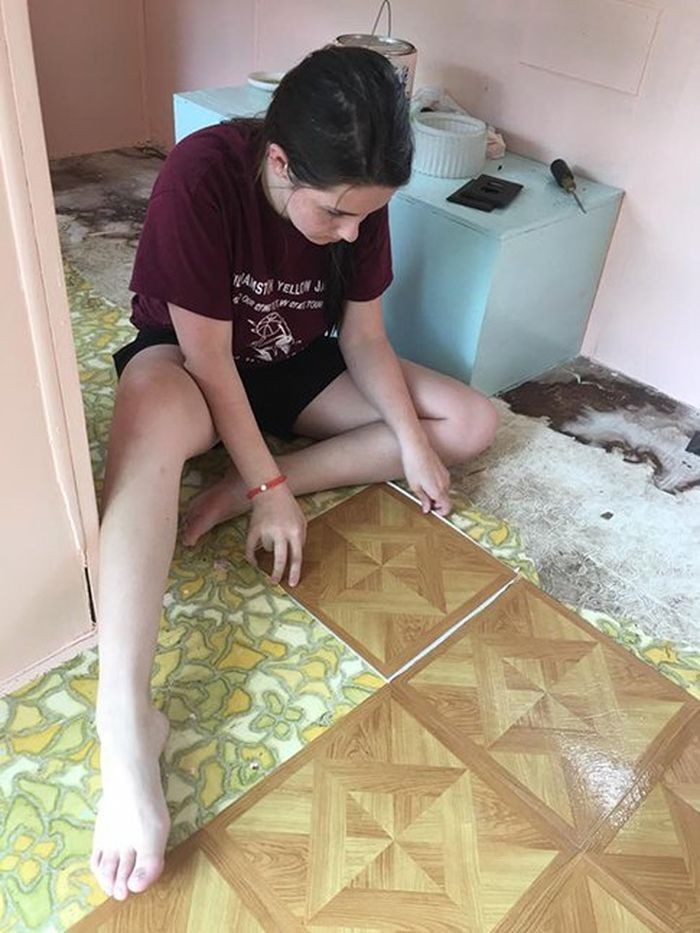 Woodworking Adventures
CHECK OUT HER RESULTS ON PAGE TWO!