12 Times Beach Bikini Photos Didn't Work Out As Planned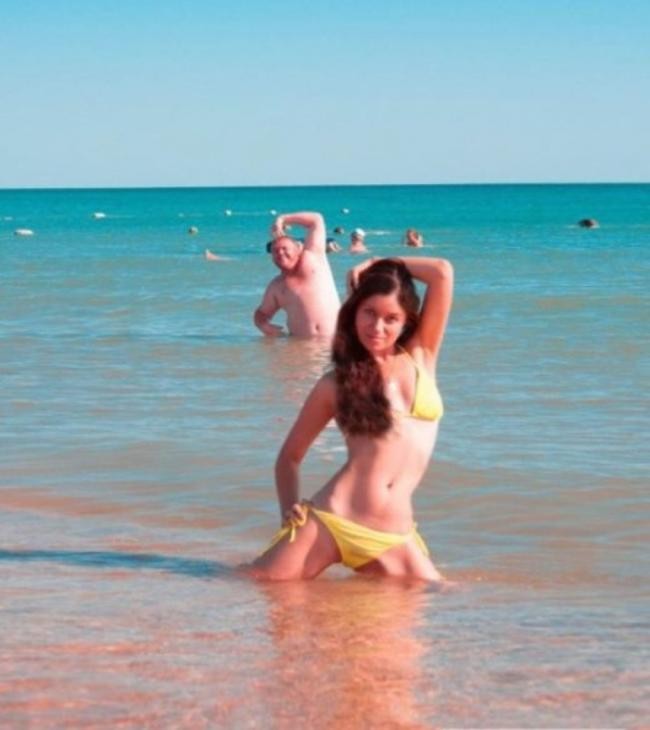 Thanks to the celebrity craze of posting selfies and the invention of Instagram, where any woman with a great body is all of a sudden a "model", every girl who dons a two-piece and takes to the beach now finds herself snapping selfies to put up on her social media pages.
Unfortunately, reality is a bit different than celeb-reality, and without a staff of pros surrounding you something's bound to go wrong in the background.
Consider that it's always summer somewhere in the world (and it's always summer in the bathroom mirror), so the pro-shot photos will keep coming, and so will the ones from the amateurs at their local seashore. So if you plan on snapping some sexy selfies it's best to check your surroundings first before sharing those shots -- because photo bombers, wild animals and even grandma could be right behind you.
Check out these 12 hilarious "sexy" bikini photo fails!

1. Sometimes there's a better mirror for showing off that new bikini -- like one that doesn't show grandma reading the morning paper in the background!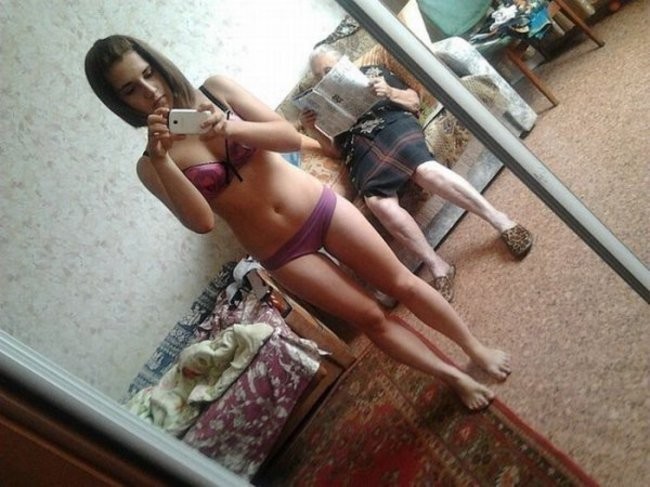 2. Remember -- no matter how good you look, there's always strangers nearby who can inadvertently turn a fun memory into an awkward shot!